National Theatre announces 12 new productions with Harriet Walter, Michael Sheen, David Oyelowo and more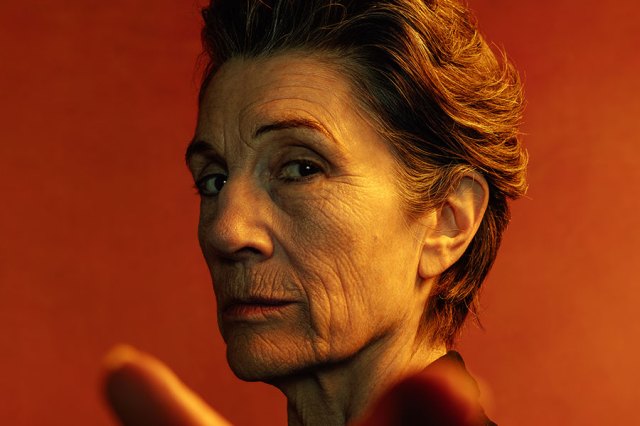 The National Theatre has announced 12 new productions heading for its stages over the next 12 months – as well as news of an artistic leadership change.
Michael Sheen (Staged) will return to the National Theatre for Nye, a new play by Tim Price based on the life of Aneurin 'Nye' Bevan – the architect of the NHS. Directed by Rufus Norris, it runs from February 2024 in the Olivier.
Also in 2024 will be a new production of Shakespeare's Coriolanus, starring David Oyelowo in the titular role and directed by Lyndsey Turner.
In the Lyttelton, Alexander Zeldin will present new show The Confessions, based on the life of his mother. It runs from October 2023. Rebecca Frecknall (Cabaret) will then direct Alice Birch's new take on Lorca's The House of Bernarda Alba. Harriet Walter (Succession) and Isis Hainsworth (Red Rose, Romeo and Juliet) will star, with the piece running from November 2023.
Gecko's Kin will run in the venue from January 2024, while in February 2024 will be a new revival of Dodie Smith's Dear Octopus, directed by Emily Burns. Lindsay Duncan stars.
Charles Dickens' Our Mutual Friend will be brought to the stage as a play with songs in spring 2024, titled London Tide, penned by Ben Power (with music by PJ Harvey and Power) and directed by Ian Rickson. The cast will include Bella Maclean (Spring Awakening) and Ami Tredrea (The 47th). 
In the Dorfman Theatre from September 2023 will be a new part of the Death of England saga, titled Closing Time. The show is penned by Roy Williams, with direction by Clint Dyer. It will star Jo Martin (Doctor Who) and Hayley Squires (I, Daniel Blake). 
Annie Baker will premiere Infinite Life in the UK, directed by James Macdonald. The show follows five women who lie in northern California, prone to philosophising. It runs from 22 November 2023. Marylouise Burke, Kristine Nielsen, Mia Katigbak, Christina Kirk, Brenda Pressley, and Pete Simpson star. 
Beth Steel will make her National Theatre debut with Till the Stars Come Down, directed by Bijan Sheibani. It runs in January 2024 and is set over the course of a wedding.
Sarah Gordon's new play Underdog: The Other Other Brontë will play in March 2024, directed by Natalie Ibu and co-produced with Northern Stage, while Katori Hall's Pulitzer-winning The Hot Wing King will have its UK premiere, directed by Roy Alexander Weise.