My kingdom for a hose – Michael Gambon used to start water fights at the National Theatre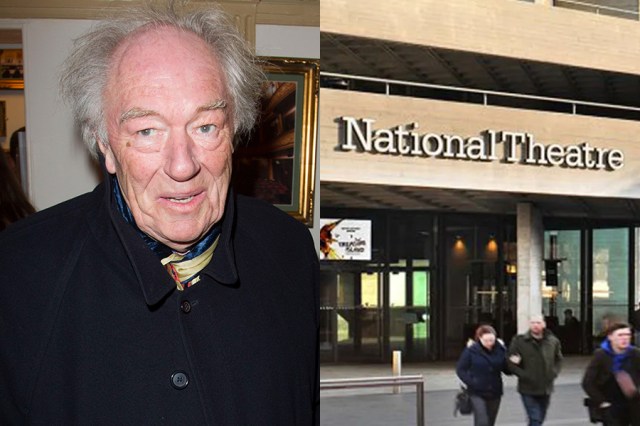 A huge outpouring of grief for the veteran actor Michael Gambon came following the announcement of his death today.
But one thing became clear – Gambon was also a huge fan of practical jokes and pranks. One video from the set of Harry Potter and the Prisoner of Azkaban saw actor Daniel Radcliffe embarrassed by a fart machine Gambon had rigged up during one of his scenes.
Crushed to just be reading about the passing of Michael Gambon. A tremendous actor, and one of the men whose work on screen shepherded me through my childhood. Also a feature in one of my all-time favourite behind the scenes clips, which I'll add here! Rest easy 🤍 pic.twitter.com/joI31a4yHn

— Jordan King (@JordanMBKing) September 28, 2023
A new story has now emerged from actor Rufus Jones, who stated that Gambon also had a penchant for soaking actors with hoses at the National Theatre. It all started when Gambon took umbridge with those smoking out of dressing room windows at the central London venue (where he was a frequent performer), and drew water pistols as a result. Later, as the water combats escalated, Gambon even rigged up a hose, as evidenced in the photo Jones linked below.
Courtesy of my friend @_AaronNeil – at the National Theatre, Gambon took to firing water pistols at actors smoking out of their dressing room windows. The other actors got water pistols too in retaliation. So Gambon rigged up a hose. Didn't get that with Gielgud. pic.twitter.com/eEU4nZPYJf

— rufus jones (@rufusjones1) September 28, 2023
As it turns out, water fights at the National might not have been uncommon, as actor Alistair Petrie went on to tweet (below). Actor Aaron Neil also elaborated: "I was there at the time but the picture credit is Elliot Levey. I cannot think of any picture that better captures the glorious chaos gremlin he was. We were so lucky."
A young understudy lobbed a water bomb at my window and it smashed. He was terrified he'd be sacked. They didn't dare. There was a half arsed attempt to put a lid on the water fights – before EVERY SHOW – but there was no chance. Not with the Great Gambon holding his hose daily.

— Alistair Petrie (@alistairpetrie) September 28, 2023