Michael Coveney: Well done Eddie Redmayne – but don't get lost to Hollywood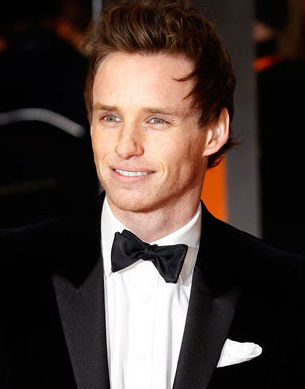 Young, gifted and posh,
Eddie Redmayne
thoroughly deserves his Oscar for his performance as Stephen Hawking not least for restoring the lost art of "disability acting," always a trap for even the greatest actors.
It appears that his opposite number, Julianne Moore has done something similar in winning the best actress Oscar for her performance as an Alzheimer's victim, though the few clips I've seen don't make her resemble anyone I've ever known who suffers from the illness.
The question now is: when will very good Eddie return to the stage, or will he disappear to Hollywood for ever? He should be playing Hamlet, but may feel that Bendy's claimed that role for now.
We know how good he is on stage, not least from his astonishing debut in 2002 – yes, that long ago! – as Viola opposite Mark Rylance as Olivia in Twelfth Night at Shakespeare's Globe, his Olivier Award-winning performance opposite Alfred Molina in John Logan's Red for Michael Grandage at the Donmar Warehouse (and on Broadway) and his pretty boy, saint-like Richard II also for Grandage at the Donmar just four years ago. Marius in Les Misérables on film? Bit too pouty for me, but then I didn't like anything much about that movie version.
The night didn't belong solely to Eddie. Patricia Arquette, winner of the best supporting actress for Boyhood, made a rousing speech for women's rights and equal pay that brought the audience, led by Meryl Streep, to their feet. I just hope Meryl gets her fee brought into line with Eddie's when they make their next movies. Arquette's broadside was the perfect riposte to anyone who thought feminism had no more battles to fight; though, despite the endorsement of Hillary Clinton, some felt that the Oscar ceremony was no place to make this sort of song and dance.
Go, Patricia, is my feeling. Especially in a week when I've been waylaid by some of the greatest dames in the business. First up was Carole King in Beautiful, a fairly anodyne but neatly compiled jukebox musical with the second best bunch of songs on the current West End stage (the best are in the Kinks' tribute show Sunny Afternoon). Katie Brayben, last seen as Princess Diana's ghost in King Charles III, is a barnstorming revelation as the Tapestry tunesmith, and her musicianship extends to a faultless performance on the dummy keyboard, too.
Remembering Elaine and Pam
When I got home I caught up with an 80-minute film Elaine Stritch made about herself before she died. King was a pretty ballsy customer, but she was a home-loving suburbanite; Stritch had more balls than a fully loaded snooker table and, although she went home to die in Detroit, she lived most of her life in the Carlyle Hotel in Manhattan (and the Savoy when she was in London). She talked about drinking, singing and dying as she lay on her bed, and stumbled brilliantly through her act on stage in New York at the Town Hall and the Cafe Carlyle. Even at 80-plus, her delivery of "Rose's Turn" from Gypsy had me sprouting goose-bumps and chewing the back of my chair; can Imelda Staunton possibly have the same effect, I wonder?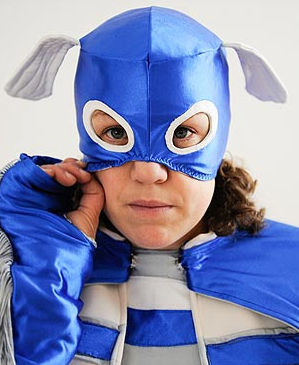 I hope for Imelda's sake they don't broadcast Stritch in Shoot Me on British television before she opens, ironically enough, at the Savoy next month. And then I learned of the death of another, very different "life force" character, Pam Brighton, the original director of Stones in His Pockets who sued (and lost against) the author Marie Jones for a cut of the royalties when the show became a West End and Broadway hit three years after her production.
To say Pam was strong and stubborn is to put it mildly. She worked in radio and television, trained as a barrister, and even played a leading role in Ken Loach's Days of Hope, a four-play political saga for the BBC in the mid 1970s. She was the first person I really knew well in the theatre, and I adored her passion, guts and Bradford bolshiness. I was a script reader at the Royal Court and she co-opted me as a student stage manager and pianist on a couple of her young people's theatre shows, one of which, Skyvers by Barry Reckord, transferred to the Roundhouse.
Latterly, Pam lived and worked in Belfast, co-founding Dubbeljoint with Marie Jones (long before they fell out) and galvanising her community in play after play by many new writers. She was an Earth Mother, as valiant a Mother Courage figure as Joan Littlewood, though she never actually played that Brecht role, as Littlewood did.
Another feisty female crossed my bows last Sunday in the continuing festival of solo shows at the Tristan Bates Theatre in Tower Street, Covent Garden. This was Jess Thom, who has Tourette's syndrome, can't stop hitting herself and says the word "biscuit" 16,000 times a day. She has personality to burn, and her other favourite words, some unprintable, are "hedgehog" and "squirrel." She sometimes has a fit on stage (she didn't last Sunday) but that's all built into the show, too, which is like a sensational working draft of a new play by Oliver Sacks. I've never seen anything like it, nor heard anything like her finale song about animal sex. You can – and you should – catch her at BAC in May.