Michael Coveney: The passing of Kate O'Mara, comedy in Naples and opera in Casablanca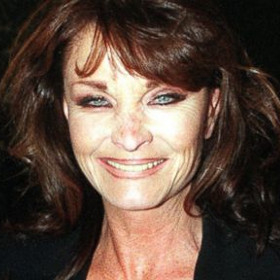 Kate O'Mara, who died yesterday morning aged 74, was a much underrated actress best known for career-defining performances on television as Joan Collins' bitchy sister in Dynasty and a sexually ambiguous Time Lord, Rani, in Doctor Who first with Colin Baker, then Sylvester McCoy.
But she was a distinguished classical stage actress, too, playing Cleopatra at the Nottingham Playhouse, Beatrice and Titania in Regent's Park, Goneril in King Lear with Anthony Quayle's Compass Theatre and Lilli Vanessi in the RSC's Kiss Me Kate on tour 20 years ago.
She was a great Shakespearean, and loved living in Long Marston, near Stratford-upon-Avon; so it was an appalling irony that her only son, Dickon, who had worked as a stage manager with the RSC, hanged himself, aged 49, in the family home on the last day of 2012. Dickon had left show business and ran a successful company building tree houses, but he had a troubled personal life and had been pursued by demons since a tragic car accident in 2010; Kate never really recovered from her loss.
Her theatrical roots ran deep, five generations deep, in fact. Her great grandfather, J W Broughton, was a friend of Charles Dickens who owned two theatres in Southsea, near Portsmouth (one of them designed by the great Victorian theatre architect Frank Matcham). She came from a family of actors and actor managers, and started her own company with Peter Woodward in the late 1980s; her younger sister, also a well-known actress, is Belinda Carroll.
Kate did all sorts of things – including learning French, playing the piano and working in wardrobe and wigs; she was an artist in so many ways – before she followed Belinda onto the boards. How she would have loved the visit to the Barbican last week of Eduardo De Filippo's Inner Voices in a brilliant and understated Neapolitan co-production with the Piccolo of Milan and the Teatro di Roma starring Toni Servillo (star of the Oscar-winning best foreign film The Great Beauty) in the role last played thirty years ago here by Ralph Richardson.
The difference between Richardson, all mysterious eccentricity, and Servillo, all subtly inflected charm and charismatic ordinariness, could not be more marked. This was a truly beautiful production, full of hidden ghosts, buried guilt and domestic eruptions, the post-War Neapolitan communal experience conveyed in a production of stark, uncluttered simplicity.
I felt a similar cultural convulsion – and, again, the healing power of art – on Saturday night at the Royal Opera and Shakespeare Globe co-production of Cavalli's L'Ormindo in the candlelit cockpit of the Sam Wanamaker Playhouse. The conventions of baroque opera seemed ideally suited to the intimacy of this extraordinary new theatre, the music played by a small band of "authentic" instruments conducted by Christian Curnyn in a gallery above the action.
The story is a sort of Shakespearean pantomime, with the Prince Ormindo, disguised as a gypsy, subjected to a trial by magic and deception in a remote cave, assisted by the nurse of the young Queen Erisbe. The plot is ludicrously convoluted, with poison exchanged for a sleeping draft and a remorseful father reunited with a long-lost son… who just happens to be Ormindo.
Where and when does all this take place? In "ancient times" in a place called Anfa, an approximation of modern day Casablanca, a location more associated with Humphrey Bogart and Ingrid Bergman than with sprites, royalty and various god-like creatures representing good fortune, destiny, the spirit of music and the force of the wind.
The English translation by Christopher Cowell (from Giovanni Faustino's libretto) came across as fleet and witty as Kasper Holton's three-hour production, gorgeously costumed by the Danish designer Anja Vang Kragh – who has worked with John Galliano and Stella McCartney – surprisingly revealed a tragic dilemma at the heart of the opera; Erisbe (sensationally well sung by Susanna Hurrell) is already married to King Ariadenus (Graeme Broadbent) who has made her life a misery.
I remember the opera being produced at Glyndebourne in the late 1960s in an edition by Raymond Leppard that contained two and a quarter hours of music, about half of what Cavalli actually wrote. This highly significant new collaboration – running for just two more weeks – has a little more than that, perhaps half an hour more, and is given in three acts with two intervals.
The death of an actor is always sad, but that of an especially sensual, vital and vivacious one even more so. Kate O'Mara was often much better than her material in television soaps, or in vampire horror movies. But her spirit is carried on the wind in such graceful and humane entertainments as the Neapolitan comedy of Eduardo De Filippo and the irresistible, timeless music of Cavalli that crosses four centuries and works on our sensibilities like a beneficent, sorrow-healing drug.