Michael Coveney: Summer treats with Noël Coward and seaside piers; RIP Peter Whelan
The actor and pianist Stefan Bednarczyk has a remarkable solo Noël Coward show at the
Crazy Coqs
this week which both reveals and re-defines the nature of the man's genius. Put it this way: my guest was a Bulgarian, the producer and dramaturg Anna Karabinska-Ganev, a close associate of Lev Dodin of the Maly Theatre in St Petersburg; as a virtual Coward virgin, she was first astonished, then utterly seduced.
In his selection of lesser known songs, deeply felt patriotism, deceptively poignant light verse and personal anecdotage – tracing a direct line to Coward through his friendship with Judy Campbell, one of the Master's muses, and with both Graham Payn, Coward's life partner, and Sheridan Morley, his first biographer – Bednarczyk comes across as both authentic re-interpreter and skilled champion.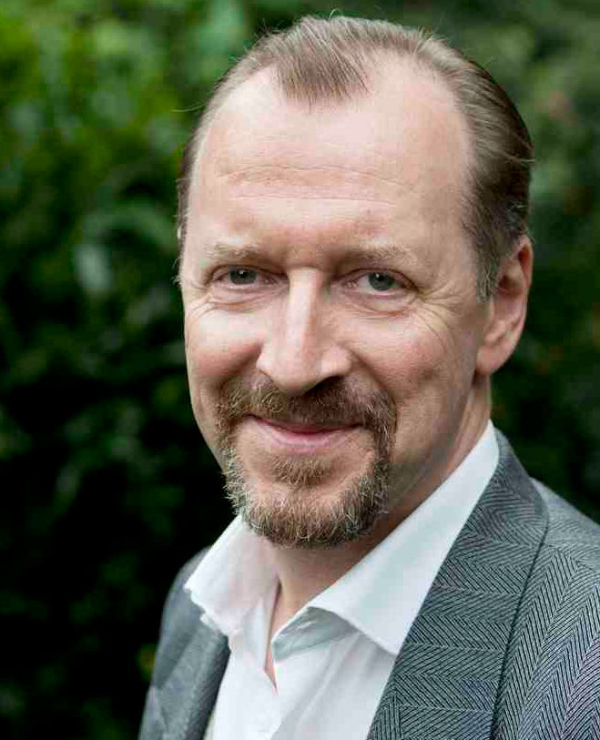 The funny songs he does fiercely and flamboyantly, the sentimental ones with a pronounced tinge of bitterness and melancholy, fully explaining why these brilliantly conceived and constructed songs – along with those of Flanders and Swann, and Tom Lehrer – diverted him from an intended career in medieval church music and Gregorian plainchant.
Bednarczyk does still work, in fact, as organist and choirmaster at St Patrick's Catholic Church on the other side of Soho, which explains the orchestral plenitude of his piano arrangements; and in matters of the soul, he deconstructs the myth of the Coward sheen and gloss as a shield for loneliness, sickly nostalgia, brutal self-criticism.
He follows the plangent poem about being an unsporting boy actor ("I never cared who scored the goal/ Or which side won the silver cup/ I never learned to bat or bowl/ But I heard the curtain going up") – he was, said Tynan, Slightly in Peter Pan in 1913 and wholly in Peter Pan thereafter – with a vicious, almost terrifying, admonishment to Mrs Worthington about the inadvisability of putting her ugly daughter on the stage.
And he opens the second half with the now no longer wistful number about travelling alone through life and a bitter admission of his being hopeless at love, not hopelessly in it.
For anyone who still misguidedly thinks that Coward is a superficial old show business tart, this performance, in which bespectacled Bednarcyck looks uncannily like Somerset Maugham with stomach cramps, is a recommended corrective. It honours a phenomenal talent to amuse, and catches the Coward style exactly, while managing to dig deeper at the same time. My friend gave Stefan a big Bulgarian bravo; I followed suit, more Britishly.
End of the pier show with a ticket to Ryde
I ducked out of the theatre for a few days last week and went cliff-walking and swimming on the Isle of Wight. One evening we strolled into Ryde for dinner and as we entered the restaurant – holy Moses – there sat Gavin Henderson, head honcho at the Central School and honorary president of the National Piers Society.
I first met and interviewed Gavin two decades ago on Brighton Pier; he was then running the Brighton Festival. He hasn't changed a bit, nor has his enthusiasm for piers. Ryde pier was the first in Britain (it's also the second longest, after Southend's) and this year celebrates its bicentenary; Gavin was leading the Society's AGM and hosting the next morning's junketing on the esplanade with Ryde native chronicler Philip Norman, Society patrons Tim West and Gyles Brandreth, and Prunella Scales (Tim's wife).
"There is nothing quite like the experience of theatre on stilts over water"
Unfortunately, I was diverted by beach and allied seafront luncheon pleasures from attending these hurrahs – though Gyles admitted to me at the Crazy Coqs last night that I hadn't missed too much; he was basking in Bednarczyk's triumph alongside his wife, historian Michèle Brown, and Dame Eileen Atkins – but I fully support their purpose.
I love end of the pier shows, and have been a regular over the years at summer variety bills, and Ray Cooney comedies, on the piers in Bournemouth, Cromer, Yarmouth, Blackpool and Felixstowe. There is nothing quite like the experience of theatre on stilts over water, distant from, but still connected to, the mainland. It's somehow illicit, and strangely delightful. And it's the best sort of popular site-specific theatre we have, and must not lose.
Peter Whelan, popular dramatist, passes on
There haven't, disappointingly, been many new dramatists discovered or promoted over the past few decades by the RSC, but Peter Whelan, who died last week aged 82, was one of them. Peter Hall's idea in founding the RSC was to produce new plays as if they were Shakespeare and Shakespeare as if he wrote new plays.
Apart from David Edgar, Whelan came closest to fitting this bill, though none of his seven RSC plays was produced on the main stage. All of them had an epic dimension that could have been re-mastered in a more popular format.
Still, The Herbal Bed (original cast included Joseph Fiennes and David Tennant) and The Accrington Pals remain in the repertoire, and he should be remembered as one of the key British dramatists of the 1980s. He was also, for what it's worth, a lovely man, and the uncle of my old mucker oPlays and Players, novelist Sally Emerson.