Michael Coveney: Censorship scare gets serious as Mamet becomes a Lindsay-fest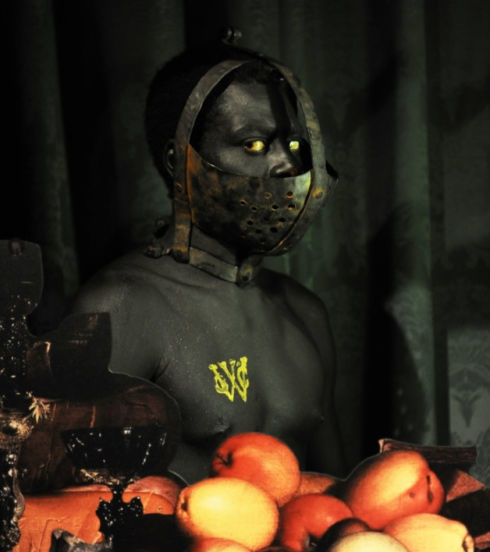 Simon Callow
wrote a powerful letter to
The Times
lamenting the decision of the Barbican to
pull their live art installation Exhibit B
from the schedule in the Vaults at Waterloo station last week after demonstrations caused safety concerns. Louise Jeffreys, director of arts at the Barbican, replies that "one thing that is perhaps more important than freedom of expression is the safety of actors and audiences."
She's both right and wrong in what is increasingly becoming a serious problem for the performing arts, following the cancellation of an Israeli hip hop opera in the Underbelly on the Edinburgh fringe in August: fanatical scare-mongering on the internet by people who have not seen the work in question, and politically motivated racist intervention.
On the front page of The Stage this week, playwright Richard Bean says how his controversial cartoon England People Very Nice at the National in 2009 was spiritedly defended by Nicholas Hytner in the face of similar protest, and the show went on anyway, with no serious damage done. He warns of succumbing to internet cabals wanting to control our thoughts and lives. The whole farrago marks another stage in the seemingly hopeless war on terrorism, and the theatre must find a way of standing firm against this deadly encroachment.
Meanwhile, the Guardian's front page banner headline today proclaims "Celebrity West End" and flags up Lindsay Lohan's opening tonight in Speed-the-Plow and Kristin Scott Thomas' triumphant Old Vic debut last night as the grief-stricken, uncompromising Electra. Lohan has already been gleefully pre-judged in some quarters but the Guardian quotes our own editor, Theo Bosanquet, sensibly pointing out that "celebrity casting" is nothing new, and a justifiable tactic – when the star delivers – in putting bums on seats.
"The Mamet play is now a Lindsay fest"
Lohan is playing a key but relatively minor role once played by Madonna (who got flak both before and after she opened on Broadway) but at least she's a "proper actress" and at only 28 years old surely deserves her chance to prove herself on the stage. We shall see. Kristin Scott Thomas came to the theatre from the cinema, too, and has now built up a considerable stage portfolio in plays by Pirandello, Chekhov and Harold Pinter, steered most of the way by a good director, Ian Rickson; Lohan might be equally lucky in having Lindsay Posner as her Svengali.
The Mamet play is now a Lindsay fest, after all: director Lindsay Posner, actors Lindsay Lohan and Nigel Lindsay; I'm only surprised they've cast Richard Schiff, and not Robert Lindsay, in the third role. Actors always support each other in these tense situations. Scott Thomas drew a great house last night, although plays with no intervals and a big crowd don't always allow you to check on the cast list; stand by for Dan Wooller's first night photo album on this site.
I sat inconveniently at the very front of the reconfigured stalls, but was able at least to nod muted hellos to Rachael Stirling, Lisa Dwan, Vivienne Westwood, Bill Nighy, Andrew Marr, novelist Alan Hollinghurst (accompanying Observer critic Susannah Clapp), Declan Donnellan and Nick Ormerod, Matthew Warchus (the incoming Old Vic director) in the middle distance and Andrew Scott, star of Warchus' brilliant new movie Pride.
The complete history of this wonderful theatre is efficiently recounted by Terry Coleman in his new book The Old Vic: the story of a great theatre from Kean to Olivier to Spacey (Faber, £25) helpfully plugged by Spacey himself in the programme for Electra. Which means, of course, there's not really an objective critical analysis of the Spacey regime any more than there is, really, of the National at the Vic, or of Jonathan Miller or Peter Hall's incumbencies. The work itself is dealt with perfunctorily, but the ownership upheavals and fight for survival from Lilian Baylis to the Mirvishes make for essential reading, and an important, long overdue update on Peter Roberts' more colourful Old Vic Story of 1976.
My liveliest theatre-related reading of the week has been Richard Eyre's What Do I Know? People, Politics and the Arts (Nick Hern Books, £20), a superb collection of Eyre's journalism, film diaries, lectures and eulogies. Here are definitive, gorgeously written and devastatingly acute portraits of Arthur Miller, Harold Pinter, Judi Dench, Peter Hall, David Hare, Alan Bennett, as well as profound reminiscences of war, the BBC, "Britishness," working for the first time in opera (his wonderful La traviata for Covent Garden, conducted by Georg Solti) and even his great pleasure in gardening.
I have much of this stuff on my own filing system, but it's marvellous to have it all contained between hard covers. It's a companion volume to his journal of running the NT and his magisterial history (with Nicholas Wright) of twentieth century theatre, and will never be far from my reach for the rest of my life. A lifetime in the arts, and the institutions that matter, has rarely been so valuable, revealing or funny. And best of all, it's not remotely self-serving.