Matt Trueman: Church and Finch will leave big shoes to fill at Chichester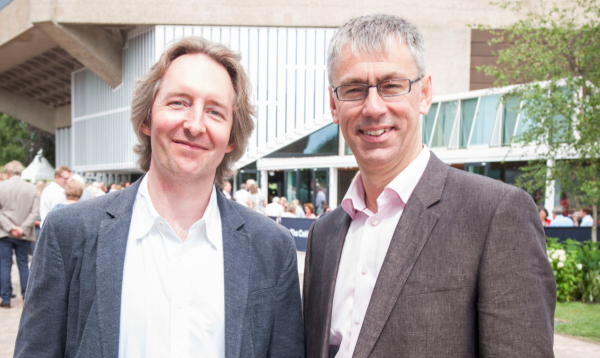 The
Chichester Festival Theatre
is a difficult theatre to run. It is a 1,200-seat open thrust stage, as big as the Olivier, in a town of 24,000-odd people, with a 300-seat studio attached to boot. The auditorium demands a certain kind of show – expansive and audience-facing – while location requires the showmanship and populist sensibility to pull people in from afar.
Since it opened in 1962, led by Laurence Olivier as a precursor to his National Theatre, it has come close to collapse on several occasions. Go back to 1998 and you find a half-empty theatre with a £600,000 deficit, and an artistic director considering cutting its summer season almost in half. By 2005, summer festival audiences had dropped by around 50,000 and box office income had plummeted. Enter Jonathan Church and his executive director Alan Finch.
The pair have, this morning, announced their departure date. They will step down at the end of next year's festival, in September 2016, after 11 years in charge. During that time, they have fundamentally transformed the theatre's prospects – arguably every bit as much as the two Nicks did at the National.
'The formula has often been the same: brilliant actors in brilliant roles'
It has been a remarkable tenure – one that has led the way for regional theatres around the country. Audiences have more than doubled over the decade, with last year's festival managing 95% capacity across the board, albeit with the main house only reopening halfway through. Annual turnover has tripled – £3.5 million in their first year to an estimated £10.7 million for 2014/15 – while the theatre complex itself has undergone a major £22 million refit that leaves it fit for the 21st century.
That's by the by. The shows are what matters. It was on their watch that Rupert Goold really took flight: first, with that noirish Macbeth, as Patrick Stewart sawed his way through a sandwich; then, Six Characters In Search of an Author, where Pirandello met reality TV; and then, with all the bravura they could muster, Lucy Prebble's ENRON and its vaudevillian velociraptors.
At the other end of the spectrum, was Calendar Girls, which played pretty much non-stop for four years, and the broad Yes, Prime Minister, starring David Haig, which clocked up three separate West End runs with lengthy national tours in between.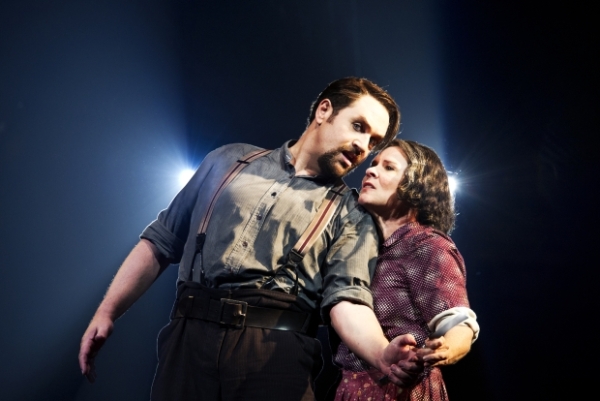 Church has always said that he followed Olivier's own approach to programming: "You choose three for the audience and one for yourself." His Chichester, though, seemed best when the two categories overlapped: when Michael Ball and Imelda Staunton are let loose on Sweeney Todd; when Anna Chancellor and Toby Stevens can tear chunks out of each other in Private Lives; when Henry Goodman can implode as Arturo Ui.
The formula has often been the same: brilliant actors in brilliant roles: Roger Allam as Uncle Vanya, Amanda Root as Hester Collyer (The Deep Blue Sea), Joseph Fiennes as Cyrano – those were my personal favourites, even if they didn't make it out of Chichester.
They weren't quite in the minority, but not far off. For the last five years, certainly, Chichester has practically kept the West End in business. The number of transfers has been simply phenomenal: from Singin' in the Rain to The Pajama Game, South Downs to Another Country, Taken at Midnight to Neville's Island. The next, Gypsy, with Staunton nudging her career-highs even higher as Mamma Rose, started previews on Saturday. True, some of those shows have been too sleepy and soft-focus for my taste, but they have found backers and audiences alike.
Church and Finch will leave big shoes to fill – and if you were to push me I'd flag Daniel Evans and Polly Findlay as potential successors – but the turnaround of their tenure will act as insoles, making the job much, much easier.