Matt Smith to star in Thomas Ostermeier's An Enemy of the People in the West End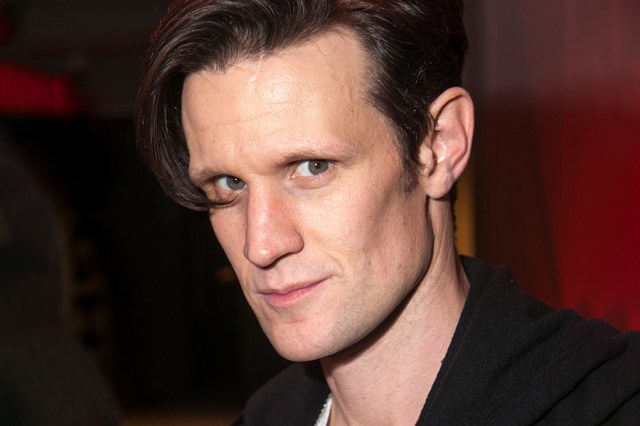 House of the Dragon, The Crown and Doctor Who star Matt Smith will return to the West End in a new English-language production of Thomas Ostermeier's seminal reimagining of Henrik Ibsen's An Enemy of the People. 
Originally staged at the Schaubühne in Berlin, Ostermeier's interactive take on the 1882 piece was first seen in Germany in 2012, before running in German at the Barbican in London in 2014. 
Smith, who will take on the role of Dr Stockmann, said today: "Thomas Ostermeier pushes the form and boundaries of theatre; I have been a fan for quite some time. Seeing his Richard III with Lars Erdinger was electric. When I heard he was interested in coming to the British stage for the first time, with Ibsen's classic An Enemy of the People I was delighted to say the least. It is an honour to be able to work with him on this great play and become part of this unique project. We're beginning an exciting casting process, and I very much look forward to returning to the Duke of York's Theatre early next year."
As Smith says, the show will open at the Duke of York's Theatre in the West End on 6 February, with running dates through to 6 April. Smith has performed in Lungs at the Old Vic (earning a WhatsOnStage Award nomination in the process), as well as in American Psycho, That Face and Unreachable. 
Ibsen's piece, in a version by Ostermeier and Florian Borchmeyer, follows a doctor who has to battle against a court of public opinion when he discovers that the local waters in his town's famous baths are contaminated.
Ostermeier added: "As we face the immediate impact of climate change and global warming, and our seeming incapacity to change these burning threats, Ibsen's An Enemy of the People is unfortunately more relevant than ever. This is an urgent reason to create an English version of the production for London, and I look forward to collaborating with Matt Smith, an actor whose body of work I greatly admire."
Producers David Binder, Benjamin Lowy, and Emily Vaughan-Barratt commented: "It is thrilling to be able to announce the magnificent artistic marriage of Thomas Ostermeier, his seminal An Enemy of the People, and the extraordinary actor Matt Smith for the West End next year.
"This celebrated production has been enjoyed in German around the world and to be able to present this production in English at the Duke of York's is an absolute privilege. Matt is a brilliant and daring actor who is going to thrill audiences as Dr Stockmann, and Thomas is a visionary artist, and we are so lucky he is making his West End debut with this admired production."
Public booking will commence on 21 September. The full company will be announced shortly.