Mamma Mia! The Party extends run at the O2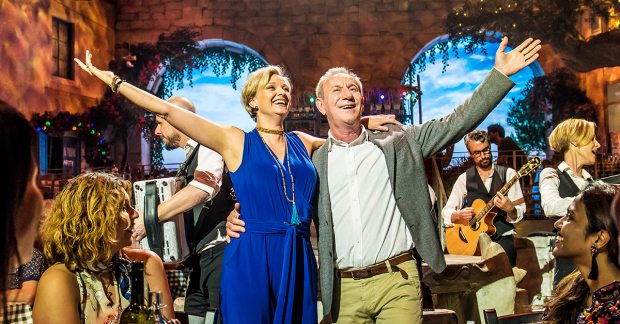 The immersive Mamma Mia! The Party show will extend its run at the O2, it has been announced.
The 'theatrical and dining experience' originally launched in Stockholm and offers participants the chance to feel as though they are in a Greek taverna while Nikos and his family perform around them.
The piece, which opens at the O2 on 29 August, has announced a new booking period from Monday 18 November 2019 to Sunday 16 February 2020.
A specially-adapted venue within the O2 will host the event, with architects Haworth Tompkins transforming the venue, complete with a fountain, olive trees and bougainvillea.
Bake Off and QI presenter, writer and comedian Sandi Toksvig will adapt the book for the show which has music and lyrics by Björn Ulvaeus and Benny Andersson (some songs with Stig Anderson), and a story by Calle Norlén, Roine Söderlundh and Ulvaeus. It will be directed by Roine Söderlundh, with set design by Bengt Fröderberg, costumes design by Annsofi Nyberg, lighting design by Patrick Woodroffe and sound design by Gareth Owen.