London's Royal Court and Bread & Roses Theatre receive international gender equity awards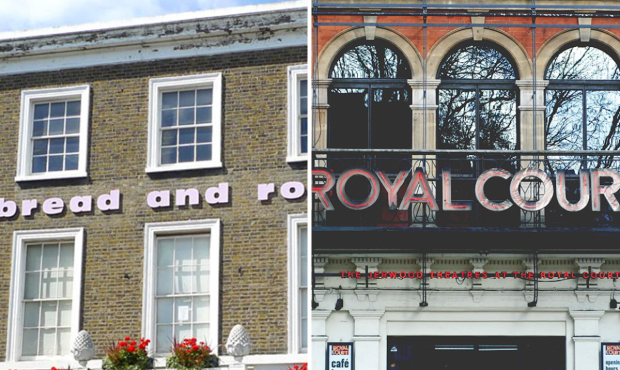 The International Centre for Women Playwrights has today praised two of London's venues for their commitment to programming female playwrights across the last year.
The Royal Court in West London and Bread and Roses Theatre in South Clapham were each commended, as part of a list of 58 international venues from countries including Canada, USA, Germany and Australia.
The 58 recipients will receive the prestigious 2017 50/50 Applause Award, for producing 50 per cent or more plays by women playwrights in the last 12 months.
According to the Purple Seven study "Gender in Theatre", only 28 per cent of playwrights produced from 2012 to 2015 in the UK were female.
50/50 Awards Co-chair Patricia L. Morin said: "The economic, development and career outcomes for female dramatists are severe when there is no equal opportunities policy being pursued. The current situation is economic discrimination. Until there is positive action, the world's theatre stages will continue to promote the male imagination and female voices will remain unheard, to the detriment of the wider society."