Lights dimmed in honour of Michael White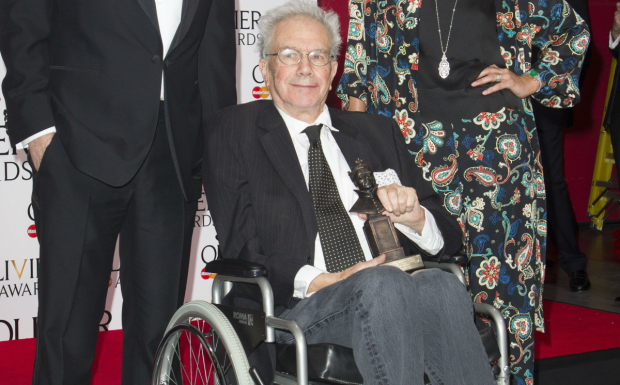 West End theatres will dim their lights this evening in honour of the producer
Michael White
, who has passed away at the age of 80.
Before performances this evening, lights will be dimmed in theatres for two minutes as a mark of respect.
The tradition of dimming lights is performed for theatre's most important and loved figures. Lights will be dimmed at 7pm.
White was awarded the Special Award at the Olivier's in 2014, and produced more than 100 shows across his 50 years in the business. He was responsible for the West End premieres of The Rocky Horror Show, Joseph and the Amazing Technicolour Dreamcoat and A Chorus Line.
White died of heart failure in California. Tributes poured in from across Twitter, including from Monty Python star Eric Idle:
R.I.P. Michael White, Producer of Holy Grail. Rocky Horror, Pass The Butler etc. Chalky was one of a kind and will be missed. @JohnCleese
— Eric Idle (@EricIdle) March 9, 2016