Lead actor? Pah. I'd buy a ticket to see a good supporting one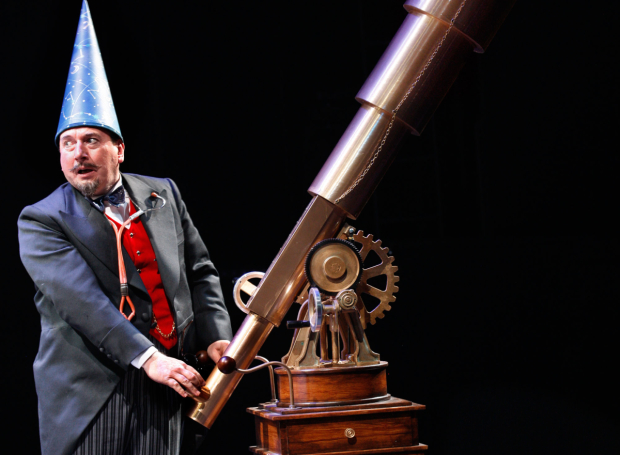 There are a lot of things that might make you book a theatre ticket: mood, a desire for celebration or stimulation, interest in the playwright, affection for the star, desperation to sit in a cool, air-conditioned space for an evening. I have signed up to see things on all these grounds. But recently I have introduced a new criteria: a best supporting actor alert.
For example, I have begun to feel that I would see almost anything featuring Adrian Scarborough. His all-purpose but under-stated brilliance elevates everything he performs in. He pops up quite regularly on TV (most recently in an incisive performance as George Carman in A Very English Scandal, most recognisably in Gavin and Stacy where he played Pete), but it is on stage that you will most notice him. Although only if you are looking.
The power of Adrian Scarborough's kind of performance is one of the glories of the British acting profession
For me, with all deference to David Tennant, his everyman underling Stan was quite the best thing in Don Juan in Soho (it earned him a WhatsOnStage Award), bringing an undercurrent of grounded, sardonic yet warm humanity to the proceedings. He has clearly become a favourite of the playwright Patrick Marber (who wrote and directed that update of Molière) because he is now fulfilling a similar function in Marber's fiercely topical adaptation of Exit The King (which he has also directed) at the National Theatre. (Nerdy aside: the two men played opposing lawyers in A Very English Scandal, and very amusingly too.)
It is Rhys Ifan's excellent haunted King who takes centre stage, railing against death, trying to hold back a tide of decay. But Scarborough stands next to him, providing perfect comic timing and yet investing the frenetic action with a sense of reality. However absurd the situation, Scarborough's quality is to react to it as a feeling individual.
This is what he does. He was unforgettable as the parasitic lodger in Rattigan's After The Dance, also at the NT, revealing a surprising moral compass beneath the comic quips; opposite Sheridan Smith's Hedda Gabler at the Old Vic he showed the essential decency beneath the silliness of her husband. He is a star, but one who stands slightly to one side, serving central performances and intelligent productions with his talent.
The power of his kind of performance is one of the glories of the British acting profession. All over the country's stages you can see great actors of both genders who you would probably walk past in the street and whose names you might not immediately recognise but whose presence is a guarantee of quality.
Scarborough's name is unlikely to sell a movie, or lead a TV series, but his talent blazes
Alan Bennett seems particularly good at winkling them out. Scarborough has been cast in both The History Boys and The Madness of King George (on film) and The Habit of Art (on stage). Now at the Bridge Theatre, another performer of his ilk, the magnificent Deborah Findlay, is bringing ten degrees of subtlety to her performance in Bennett's new play Allelujah!. Her part is one that could easily become a caricature, but she invests it with sadness, knowingness and lightness as well as dark hues.
Over in the West End, Richard McCabe, another man who has stood for years being reliably excellent on the sidelines is seizing his chance in the spotlight, grabbing the part of Cicero in the RSC's Imperium like a man who has longed for years for a good meal. Like Scarborough and Findlay and so many others, his name is unlikely to sell a movie, or lead a TV series, but his talent blazes. How lucky we are to have such actors on stage.