Josie Rourke and Kate Pakenham to step down from the Donmar Warehouse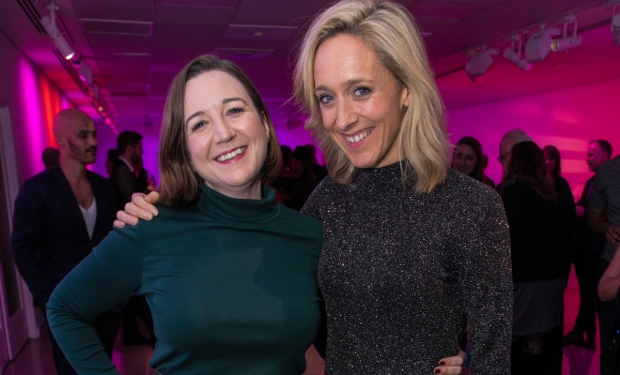 Josie Rourke and Kate Pakenham are to leave their roles as artistic director and executive producer at the Donmar Warehouse.
Rourke will step down in 2019 after eight years running the theatre. Pakenham will depart in June 2018.
The team were the first female partnership to run a London theatre and notable productions include The Vote, Coriolanus starring Tom Hiddleston and the Shakespeare Trilogy starring Harriet Walter.
Rourke said: "Leading the Donmar is one of the great privileges of London theatre, and doing so in partnership with Kate Pakenham has been one of the great joys. I am so grateful for the chance to have brought new plays, new audiences and new talent to its stage.
"After twelve years as an artistic director, here and at the Bush Theatre, I've been lucky to open two new theatre buildings, and work with some of the most significant voices of my generation. I was proud to be the first woman director to run a major London theatre, but I'm even prouder that the landscape has now changed beyond recognition, and forever."
Pakenham added: " The last six years working with Josie and the Donmar's brilliant team have been hugely inspiring, and a great honour… I'm leaving the Donmar in a strong position to support its next exciting period of growth, and will always be an avid supporter of this very special London theatre."
Rourke is currently in post-production on her first feature film Mary Queen of Scots starring Saoirse Ronan and Margot Robbie. Her next production for the theatre will open later this year and her final show as artistic director will be in 2019. Rourke was appointed artistic director of the Bush Theatre in 2008 and took over at the Donmar, replacing Michael Grandage in 2011.
The search for Rourke's successor will begin later this year.