Ivo van Hove on All About Eve, West Side Story and The Damned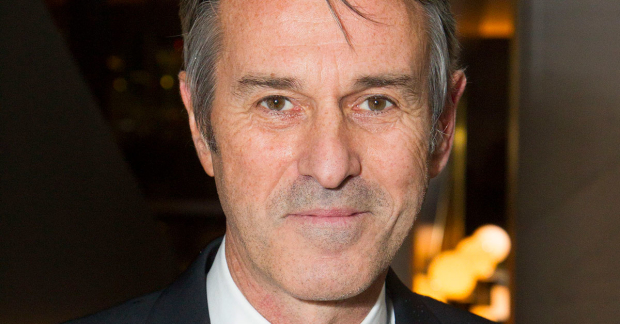 The 60 year-old Belgian director Ivo van Hove is a very fast talker. His direct gaze and earnest delivery are coupled with a very light slight edge of dourness which is surely symptomatic of his having rarely compromised in a career that has taken him across continents and into contact with some of the world's biggest stars. His sensibility has been mistaken for prickliness, but van Hove is actually a mega-fan. He talks excitedly about the performers he works with, his descriptions of David Bowie – whose musical, Lazarus, he directed – and how he was one of the biggest influences on his life are full of reverence and respect. And van Hove explains how it was he that proposed he direct the 'masterpiece' (his words) West Side Story to super producer Scott Rudin.
He has a one-track mind in his search of artistic excellence and it's that attitude which has helped make him one of the world's greatest directors with one of the busiest work schedules. This year alone van Hove is back in London with a production of All About Eve – starring Gillian Anderson in the role Bette Davis played in the film – opening in London in February and his production of The Damned, created with French ensemble The Comédie-Française, opening at the Barbican in June. Not to mention the fact that Network is running in New York and his eagerly anticipated production of West Side Story is being put together ahead of running on Broadway in 2020. Here he takes time from rehearsing All About Eve to explain a bit more about each of the projects.
---
It was your first time working with French ensemble The Comédie-Française with The Damned, what are they like to work with as a company?
It was love at first sight. One of my nightmares has always been that I might have to direct in French. In Belgium we learn French, but we always want to make sure we are perfect. So when the invitation came I was really hesitant because I had never directed in French. But they invited me to do a production not just with The Comédie-Française, it was also at the Festival d'Avignon and in the Popes Palace [Palais Des Papes]. It was hard to refuse. But from day one I felt immediately a passion from the performers.
You work with your ensemble the Internationaal Theater Amsterdam [which used to be called Toneelgroep] – so presumably there was a similar vibe?
One night in Paris when I came out of rehearsals after the actors had left, I saw them all in a café talking and having a drink and I thought – that feels like home for me, like my ensemble, my company. They stick together after work – it's like a family. It is a real ensemble of actors that passionately feel for theatre. The Damned is one of the more rough productions for me and they totally went for it. It was one of the best experiences in my life. I think if you were to put a pistol to my head and say: 'Name the three best productions you ever made', The Damned would be one of them.
Wow. What would be the other two?
That I'm not going to tell you.
Do you find it very different not working with an ensemble?
I try to create the ensemble spirit as soon as possible. I love to bring in actors that I have worked with already from other productions. I like to revisit people, I also like new challenges, with Gillian Anderson now and with Bryan Cranston, that's good too. I like the combination.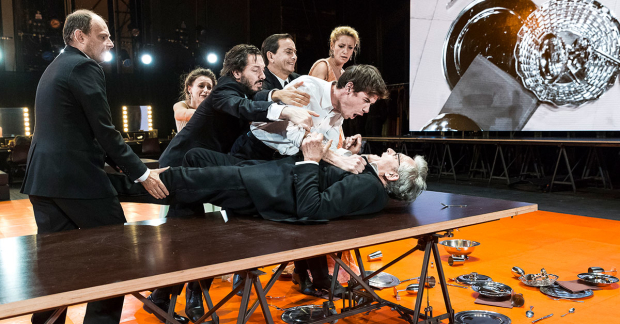 Does the dynamic in the rehearsal room change when you are working with someone internationally famous like Gillian or Bryan?
I worked with David Bowie who was my life's big idol. When I flew over to meet him for the first time I said to myself: 'Ivo, what David is looking for is not a fan or a groupie, he is searching for an artistic collaborator'. That's how I felt with him and how I feel when I work with people like Jude Law, Ruth Wilson, Gillian, Bryan, Mark Strong. I am who I am, and I am not going to pretend anything. I am going to be severe when I need to be severe. But at the same time, I am not the kind of director who expects actors to fit into a system.
You work to their strengths?
I try to find out in the first days how she or he wants me to work with them. I have a system of course, but for me, theatre is a human business. I learned from David Bowie. He listened very carefully and he always took in what I proposed and said: 'Ivo try it out, and I will come tomorrow and we will see if it works'. I cut real hit songs [in Lazarus] but I did it for artistic reasons.
The Damned is a Visconti film about a wealthy industrialist family who begins to work with the Nazi party. Do you think it speaks to today?
It is a political reflection. It's about the venomous alliance between, in this case, an extreme right wing ideology in government and the financial industry. That is still going on in our times. We sell weapons to the people we fight against – in Belgium we have a weapons industry. There's a terrible moment in the film where the father of the family says of Hitler "I don't support any inch what he says or does, but for the interest of the family and our financial interests we will have to collaborate with this regime".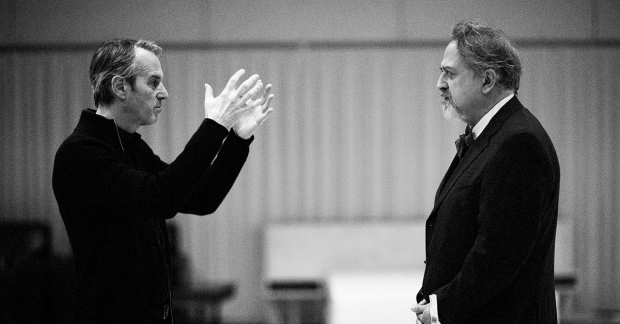 It's coupled with being a family tragedy too…
Yes, it's a family tragedy and it's about the darker side of humanity, but it's also about the darker side of politics, where policies and financial interests make a terrible alliance. It's a dark thing, but it's an important story to tell these days. I am not saying we are living in these times again but it's a ticking time bomb to see when these alliances are made again. And that's perhaps what this play can do – it's a warning sign.
In All About Eve you are working with musician PJ Harvey. Were you a fan of her work before this?
Of course! She got in touch a few years ago as she had seen a few productions of mine and she said it would be nice to work together. When I proposed this she said yes and when we started talking I felt she immediately connected with the characters. She is at a point in her life when she wants to go to another level, to the next step, and that is also what Margo – Gillian Anderson's character – is struggling with.
There was a recent New York Times article where three of the paper's critics were in a dialogue all about you. Did you ever think you'd wake up one morning to that sort of feature all about you in that newspaper?
No of course not. I never had a plan. I am ambitious, in the way that I want to make the best and urgent productions in the world in the most personal way possible. That's my only mission in my life in theatre. I want to express myself in my productions. I am very humbled and grateful that hundreds of thousands of people see our productions. We just did Kings of War in Taiper with 1400 people in the audience every night. For the full four hours. That's gratifying. I want to keep on making bold choices.
Do you think theatre must provoke?
Yes, but I don't like just to provoke people for provocation's sake. Theatre is live and it is a subversive experience. Why would you pay so much money to just get what you get on TV or on a computer?
West Side Story is on the horizon. You have new choreography from Anne Teresa Keersmaeker, have you worked with her before?
No but we knew each other. We are from a generation of Belgians who all started in the same year – 1980 or 1981. I saw her first production and many others since. For a long time we have wanted to work together but we were waiting for the right project. When I said to Scott Rubin I want to do West Side Story, I gave him one condition – new choreography. Jerome Robbins' choreography is amazing, it is a masterpiece, but if you want to create a West Side Story for the 21st century, you have to take the risk of developing new choreography.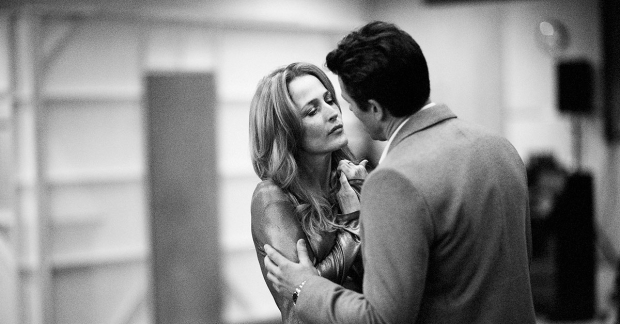 And did Keersmaeker jump at the chance?
She hadn't done anything outside of her company and I felt she loved the idea but wouldn't immediately admit it. It took her three weeks to decide, which for her is very quick.
What do you think West Side Story brings to today?
A lot. The musical has huge tensions between two ethnic groups in a society. It talks about a divisive, divided society and how that can only lead to war and to violence. If you look carefully at the text there are many issues within it that are also matters for today.
Have you always been a West Side Story fan?
Yes, I love it. It is going to be an artistic challenge to bring it together and to reinvent it for our century. Finger snaps or not, that's the question…