Idriss Kargbo, T'Shan Williams, Rebecca Trehearn and more to perform in Selladoor's first development platform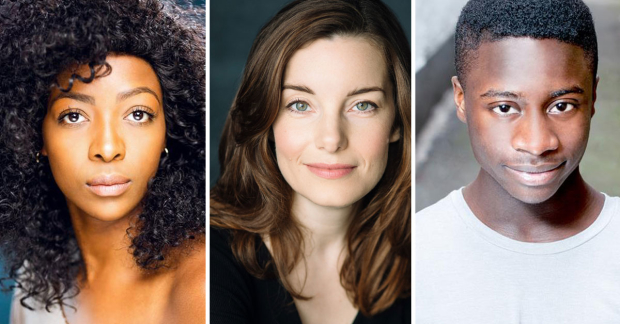 A new platform offering writers a chance to showcase their work has been set up by Selladoor.
The initiative, called Selladoor Creation, will allow writers to present and develop their work with the backing of the producers. Development processes on the work will be different according to the specific needs of each production.
The first showcase of work developed in conjunction with Selladoor Creation takes place on Monday 12 November 2018 at the Fortune Theatre in London. Two new musicals marking the centenary of the First World War will be staged: A Foreign Field written by Ludovic-Alexandre Vidal and Julien Salvia and Poppies written by Laura Kaye Thomson.
The pieces will be performed by a cast including Carol Ball (Flashdance), Isobel Bates (Summer Holiday), Oscar Batterham (The Suppliant Woman), David Birch (Half A Sixpence), Norman Bowman (42nd Street), Sanne Den Besten (The Grinning Man), Alex Hammond (Matilda), Elliot Harper (The Exorcist), Idriss Kargbo (Five Guys Named Moe), Miria Parvin (Once), Oliver Savile (Company), Vicki Lee Taylor (Groundhog Day), Rebecca Trehearn (Show Boat) and T'Shan Williams (Heathers the Musical).
Current works in development as part of the programme include dramas and musicals, adaptations of novels, television shows and films, theatre for young audiences, new ideas, pieces inspired by true stories, and form-challenging redevelopments of existing theatrical works.
Selladoor Worldwide's executive creative producer David Hutchinson said: "This expansion has now taken us to the point that we are finally able to realise our goals and launch a creative department dedicated to developing artists and new works."
"I am incredibly excited to launch Selladoor Creation with Poppies and A Foreign Field on Monday 12 November, on such a historically meaningful weekend as we commemorate the centenary of the end of the First World War. We are proud of the relationships we have built with our artists to get to this point, and look forward to the exciting opportunities and projects that lie on the horizon for Selladoor Creation."