Hamilton timeline: From Charlestown to Victoria in a little over 260 years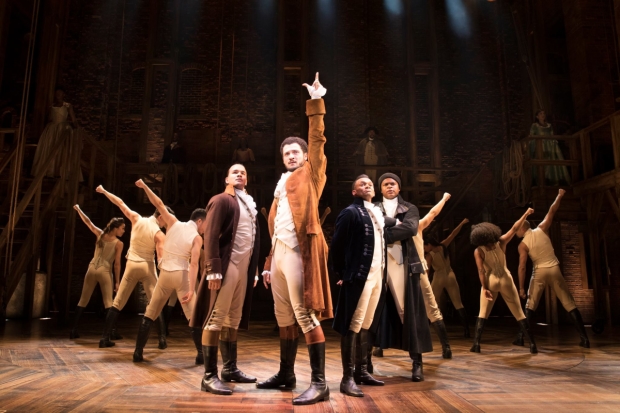 11 January 1757 (or 1755) – Alexander Hamilton is born in Charlestown in the Leeward Islands.
October 1772 – Hamilton arrives on mainland USA.
14 December 1780 – Hamilton marries Elizabeth Schuyler.
17 September 1787 – The founding fathers, including Hamilton, sign the US constitution.
11 September 1789 – President George Washington appoints Hamilton as the first US Secretary of the Treasury.
11 July 1804 – Hamilton duels with Aaron Burr and dies the next day.
17 September 1917 – A play called Hamilton, written by Mary P. Hamlin and George Arliss about the life of Alexander Hamilton, runs on Broadway.
12 September 1931 – A film called Alexander Hamilton, based on Hamlin and Arliss' play is released.
16 January 1980 – Lin-Manuel Miranda is born in New York City.
1999 – Miranda writes the first version of In the Heights while at Wesleyan University.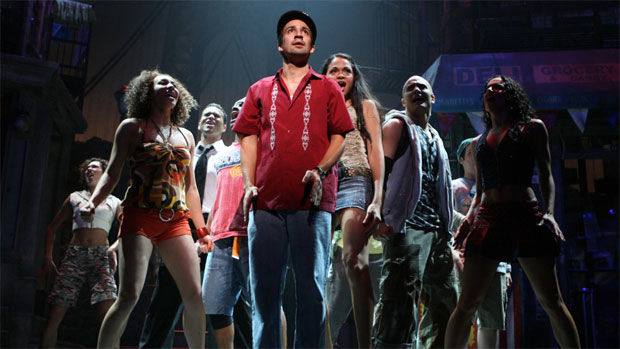 26 April 2004 – Ron Chernow publishes Alexander Hamilton. The biography wins the inaugural George Washington Book Prize for early American history and stays on the New York Times Best Seller list for three months.
March 2008 – In the Heights opens on Broadway.
2008 – After buying Chernow's biography at an airport, Miranda begins work on The Hamilton Mixtape, a hip-hop concept album based on the life of Alexander Hamilton.
12 May 2009 – Miranda performs an early version of "Alexander Hamilton" at the White House Evening of Poetry, Music, and the Spoken Word in front of Michelle and Barack Obama.
27 July 2013 – MIranda performs a workshop version of Hamilton at the Vassar Reading Festival.
15 May 2014 – In the Heights receives its London premiere at Southwark Playhouse.
June 2014 – Delfont Mackintosh acquires the Victoria Palace Theatre in London.
17 February 2015 – Hamilton premieres off-Broadway at The Public Theater, New York City.
6 August 2015 – Hamilton premieres on Broadway at the Richard Rodgers Theatre.
25 September 2015 – The Original Broadway Cast Recording of Hamilton is released.
15 March 2016 – The cast of Hamilton perform for Barack Obama at the White House.
12 April 2016 – Miranda and Jeremy McCarter publish the 'Hamiltome' – Hamilton: The Revolution.
18 April 2016 – Hamilton wins the Pulitzer Prize for Drama.
12 June 2016 – Hamilton wins 11 Tony Awards including Best New Musical and Best Original Score.
13 June 2016 – West End transfer of Hamilton confirmed.
9 April 2016 – The Victoria Palace closes for refurbishments.
18 November 2016 – Brandon Victor Dixon addresses Vice President Mike Pence from the stage with a statement about equality.
2 December 2016 – The Hamilton Mixtape is released, consisting of the musical's score performed by musicians including Alicia Keys, John Legend, Sia and Usher.
14 February 2017 – Miranda confirms a film adaptation of Hamilton is in the works.
6 December 2017 – Hamilton previews begin at the Victoria Palace Theatre.
21 December 2017 – Hamilton officially premieres in the West End.