Guest Blog: Theatres need to wise up to their customers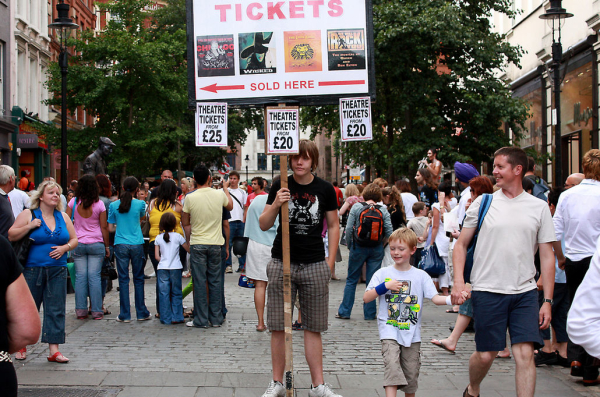 In the wake of the recent Arts Council
NPO funding allocations
, one thing has been missing from the extensive debate that has raged around the extent to which the state should be funding institutions. The customer.
If theatres are going to prosper in a future where sources of funding will become increasingly scarce, the most important thing they must develop is a better understanding of their customers – not just how and by whom these venues are being funded.
For that to be achieved, a significant reshaping of some fundamental preconceptions is needed. Traditionally, theatres have understood their audiences through what their ticket office data tells them. But customers are not static and tied to a single venue; they are active and according to our latest research, a majority have used more than one theatre in the past two years.
Many theatres are missing out on sales because they do not have the advanced appreciation of their customers that most other industries have developed over the past two decades.
The result – a tendency to market as if all consumers will behave identically – means that potential buyers switch off and promotional budgets are wasted.
A comprehensive analysis just completed by Purple Seven demonstrates that the one-size-fits-all view on theatre audiences could not be further from the truth. If you compare National Portfolio Organisation funded theatres with independents, the divergence is stark.
"No longer will it be good enough to promote shows on their own merits and hope for the best"
For NPO theatres, 56.8 percent of visits come from regular and super-regular customers, those who make a minimum of six visits in a given three year period. By contrast, first-time visitors make up just 15.4 percent of the NPO audience share.
Switch focus to independents and the picture is reversed, with one and two-time visitors making up 40 percent of the audience, and the super-regulars 21.6 percent.
A divide has developed, with clearly distinct customer groups that present theatres with a new awareness and engagement challenge. No longer will it be good enough to promote shows on their own merits and hope for the best. Rather, the imperative must be to understand and engage with different audiences as they are, not as promoters may imagine them to be.
Such understanding can only arise from harnessing data to reveal the true geography and behaviour of customers. The data we have gathered in our new analysis – looking at 11.4 million visits from 5.6 million customers in 2012 and 2013 – offers a snapshot of divergent audience preferences and activity.
It shows that funded theatres rely on a regular and geographically concentrated customer base, one that accounts for only 17.3 percent of ticket buyers nationwide (although that is a disproportionately influential minority, responsible for 43.4 percent of overall spend). In turn, the top 60 percent of spending at NPO theatres arises from just 9.5 percent of UK households.
The opportunity for theatres is to broaden their base, and gain traction in segments of the national market they barely reach as things stand. The 749,594 regular customers who make up a majority of the audience at NPOs are dwarfed by the almost two million one-time visitors, who represent 46 percent of ticket buyers overall.
Potential customers are out there, but funded theatres will not reach them through business as usual, or failing to realise that different audiences may require different offers and products. In that respect, a theatre is fundamentally no different from a supermarket. The customer is king: finding out what motivates them is the key to unlocking long term and sustainable success.
Clive Humby is director at Purple Seven, the arts industry's leading data analytics company. He is the data scientist who founded dunnhumby and pioneered the Tesco Clubcard.