Gruff Rhys returns to National Theatre Wales with Candylion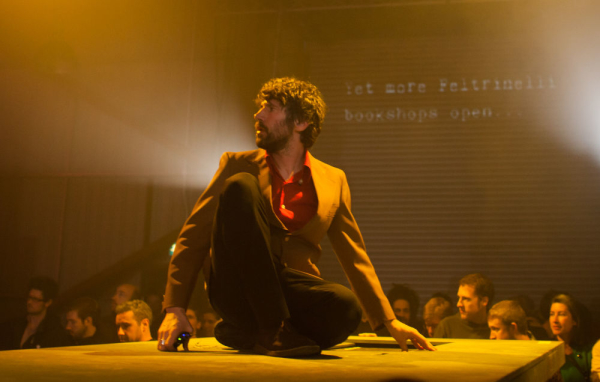 Super Furry Animals frontman Gruff Rhys is returning to National Theatre Wales (NTW) later this year with a new show based on his album Candylion.
Running from 16 December 2015 to 3 January 2016, the "immersive" show will see Rhys reunite with writer Tim Price and director Wils Wilson, with whom he worked on Praxis Makes Perfect for NTW in 2013.
According to press material, "Featuring inflatable fat cats, a dalmation on drums, pink candyfloss, blue audience members, a penniless penguin, and all led by Gruff Rhys himself – this is a festive show you'll be singing about for years to come!"
NTW is announcing its new season this week by releasing details of one production per day via its website.
Other productions so far announced include a new version of Brecht's Mother Courage and Her Children (7-22 May 2015, Merthyr) and a large-scale multimedia staging of Christopher Logue's poem based on Homer's Iliad (21 September-3 October, Carmarthenshire).
The final production in the season will be announced tomorrow.