Full cast joining Patsy Ferran and Bertie Carvel in Old Vic's Pygmalion announced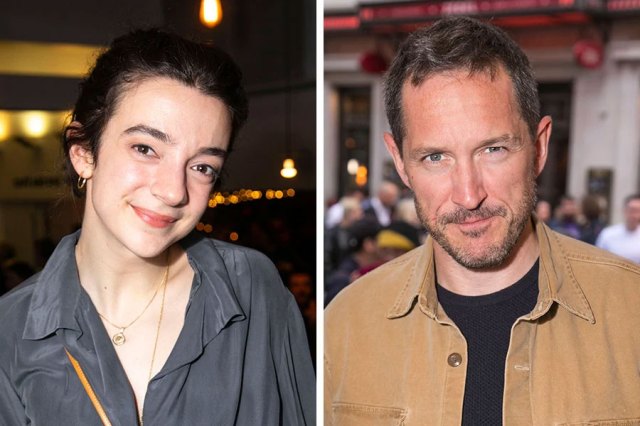 The full casting and creative team for George Bernard Shaw's Pygmalion has been revealed.
Directed by Richard Jones (Endgame, Alcina), the show is set to be led by award-winners Bertie Carvel (Professor Henry Higgins) and Patsy Ferran (Eliza Doolittle).
Joining them and announced today are Lizzy Connolly (Clara Eynsford Hill), Grace Cookey-Gam (Mrs Eynsford Hill), Steven Dykes (Ensemble), Michael Gould (Colonel Pickering), Liz Jadav (Ensemble), Penny Layden (Mrs Pearce), Sylvestra Le Touzel (Mrs Higgins), John Marquez (Alfred Doolittle), Taheen Modak (Freddy Eynsford Hill), Caroline Moroney (Ensemble), Rohan Rakhit (Ensemble) and Kieran Smith (Aristid Karpathy).
The creative team joining director Richard Jones is also announced today. Pygmalion will feature design by Stewart Laing (The Hairy Ape, Titanic), lighting by Adam Silverman (Endgame, Màm), Sound by Tony Gayle (Sylvia, My Neighbour Totoro), composition and arrangement by Will Stuart (A Christmas Carol, My Neighbour Totoro), movement by Sarah Fahie (Endgame, Alcina), casting by Jessica Ronane CDG, dialect by William Conacher, voice by Charlie Hughes-D'Aeth, costume supervision by Sarah Bowern and wigs, hair and make-up supervision by Keisha-Paris Banya.
Pygmalion will play at the Old Vic from 6 September to 28 October – with a press performance on Tuesday 19 September. The piece is set to be the first show of The Old Vic's 2023/2024 season.
Shaw's classic tells of a man who attempts to educate a working class woman – only to discover that he himself has a thing or two to learn about life.