Finborough stages Sommer 14 and Immortal Hour to mark First World War centenary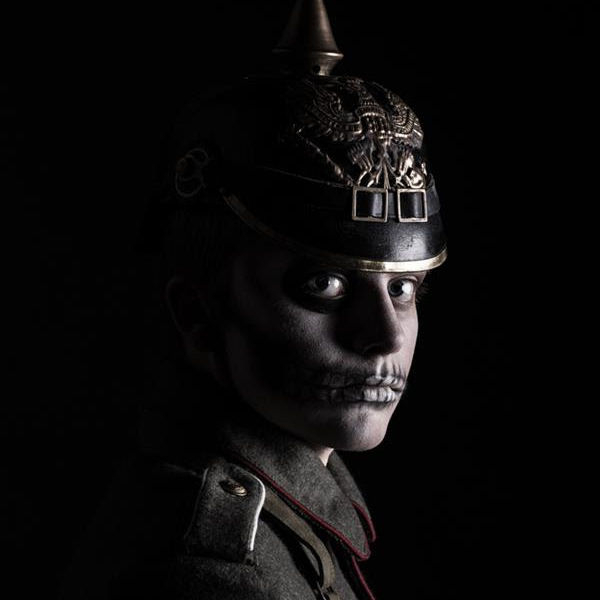 The Finborough Theatre is staging a new play and a rare musical revival in August to mark the centenary of the outbreak of the First World War.
The productions run as part of The Great War 100, a new occasional series of works about – or written during – the Great War to be presented by the Finborough from 2014 to 2018.
Opening on 7 August 2014 (previews from 5 August) is the UK premiere and the English world premiere of Sommer 14 – A Dance of Death, by German dramatist Rolf Hochhuth, directed by Cerberus Theatre's Christopher Loscher.
Inspired by the medieval mystery plays Sommer 14 is billed as an "epic telling from a German and European perspective of the world's descent into war".
Employing the character of Death as a guide, the play uses the classic Danse Macabre structure of a series of vignettes to illuminate the people and the events that led up to the outbreak of the First World War.
Running concurrently, on Sunday and Monday evenings and Tuesday matinees, is a revival of Rutland Boughton's 'music-drama' The Immortal Hour, which premiered at the first Glastonbury Festival on 26 August 1914.
According to the Finborough, the show is a "magical faery tale that draws heavily from Celtic folklore and mythology". Last seen in London at Sadler's Wells in 1953, it apparently "holds the record for a continuous run of any serious opera written by an Englishman."
Director Benji Sperring recently directed the professional world premiere of Ivor Novello's Valley of Song at the Finborough.