Exclusive: Cast set for Life of Pi UK and Ireland tour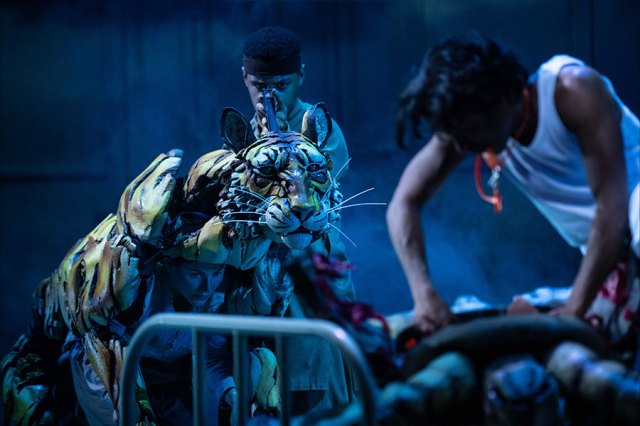 Exclusive: Full casting has been revealed for the upcoming UK and Ireland tour of Life of Pi. 
Telling the story of a teenager marooned on a lifeboat with a variety of animals (including a Bengal tiger), it is adapted from Yann Martel's celebrated novel by Lolita Chakrabarti (Red Velvet), with direction by Max Webster (Henry V at the Donmar Warehouse). The production was recently nominated five Tony Awards, with the winners being revealed on Sunday.
The new tour will open in Sheffield, the very city where the show first premiered in 2019 (going on to win the 2020 WhatsOnStage Award for Best New Play), from 29 August to 16 September 2023, before visiting Milton Keynes, Norwich, Woking, Southend, Cardiff, Canterbury, Bradford, Chichester, Salford, Leeds, Bristol, Newcastle, Birmingham, Belfast, Dublin, Plymouth, Leicester, Bromley, Hull, Northampton, Coventry, Nottingham, Wolverhampton, Liverpool, Shrewsbury, Southampton, Truro, Cheltenham and Glasgow before concluding in Edinburgh in June 2024.
Set to lead the show is Divesh Subaskaran, who will make his professional debut in the central role of Pi.
He is joined by Antony Antunes, who performs as Tiger Hind / Cook / Father Martin, Adwitha Arumugam as Pi alternate, Bhawna Bhawsar as Lulu Chen / Mrs Biology Kumar, Ralph Birtwell as Mamaji / Admiral Balbir Singh, Kriss Dosanjh as Father, Sebastian Goffin as Tiger Head, Akash Heer as Tiger Head, Romina Hytten as Tiger Heart and Hind, Katie Kennedy-Rose as Tiger Heart and Hind, Aizah Khan as Tiger Heart and Hind, Chand Martinez as Pandit-ji, Keshini Misha as Rani, Goldy Notay as Amma, Sharita Oomeer as Lulu Chen / Mrs Biology Kumar, Kate Rowsell as Tiger Heart and Hind, Lilian Tsang as Mrs Okamoto / Zaida Khan / Ship's Captain, Peter Twose and Tiger Head / Voice of Richard Parker / Cook / Father Martin.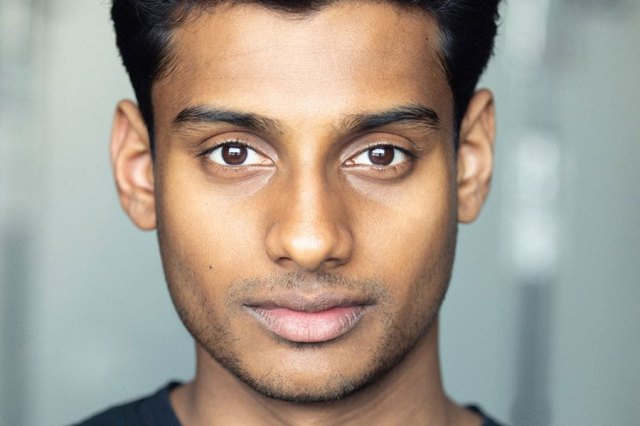 The set and costume designer is Tim Hatley, the puppet designers are Nick Barnes and Finn Caldwell, the puppet and movement director is Caldwell, the video designer is Andrzej Goulding, the lighting designer is Tim Lutkin, the sound designer is Carolyn Downing and the composer is Andrew T Mackay, while dramaturgy is by Jack Bradley, the casting director is Polly Jerrold, the associate director is Leigh Toney, the associate puppetry and movement director is Scarlet Wilderink, the associate set designer is Ross Edwards, the associate puppet designer is Caroline Bowman, the costume supervisor is Sabrina Cuniberto and the props supervisor is Ryan O'Conner.