Ellen McDougall: 'European theatre is not niche anymore'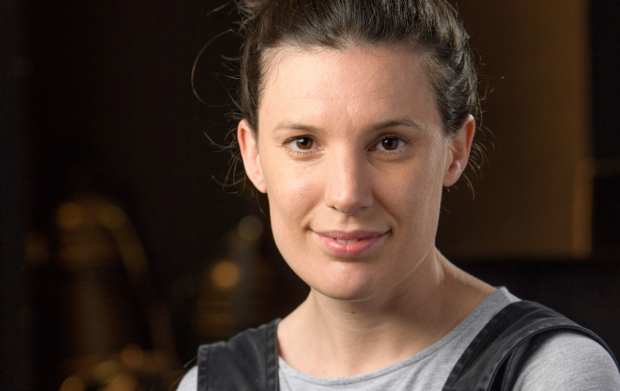 Earlier this year, Ellen McDougall made me cry. But don't worry, I don't hold it against her. The 33 year-old's devastating staging of Othello at the Sam Wanamaker Playhouse hit home how that tragedy truly leaves nobody a winner. It combined a cappella versions of PJ Harvey songs with candlelight and complete darkness to entirely move me. It was brilliant, and when she brought up my five star review of it in our recent interview, I almost blubbed again just thinking about it.
Othello was the latest piece in a long line of shows where McDougall reinvents, reinvigorates and reassesses. Her Henry the Fifth for kids at the Unicorn in 2013 turned the play into a kind of messy, next-door-neighbour balloon fight. In 2015 she staged Tennessee Williams' The Glass Menagerie for Headlong where she had the shy, retiring Laura rock 'n' roll with her gentleman caller. But she's also staged new work, including the searing production of The Rolling Stone in 2015 and Roland Schimmelpfennig's Idomeneus for the Gate in 2014. She is without doubt one of the most exciting young theatre directors on the scene today and her appointment as the latest Gate Theatre artistic director is excellent news. Here, she talks through her upcoming season, European theatre and why she hopes to open up the tiny Gate Theatre to as many people as possible.
Congratulations! How are you feeling?
Both overwhelmed and excited. My agent said to me: 'what's it like having a job?', as a joke. And it is about getting used to having a fixed desk and a sense of a routine. You start thinking of it as a whole new chapter. But in some ways it's the same.
It's the same but you have a bit more power…
That's completely terrifying. As a freelancer I've been lucky to work with amazing artistic directors who I trust, like Emma Rice, Purni Morell, Sean Holmes at the Lyric. Going from having those relationships to one where you say: 'we're going to do this' and no one says 'this is a terrible idea' is interesting. But I do have a secret network of people who get constant emails from me in the middle of the night.
Before any plays go on in your season, you're staging an event for the local community. Is that connection going to be important?
Absolutely. The Gate is so small and you sit so close to the rest of the people in the audience that you can look everyone in the eye. I was thinking about that and how amazing that is in a world where so often we feel so disconnected. It's more and more a problem in political culture. I had a brilliant conversation with Stella Duffy who runs Fun Palaces and one of the things she said was: 'people pay tax and if you're an NPO they technically own a bit of your theatre'. I want that to feel the case.
So is the Gate linking up with the Fun Palaces initiative?
Yes, for the first time. When you hear about Fun Palaces it sounds like it would work for a theatre with a big foyer which has a bit of public space. But our foyer is about the size of this [not very big] table. But when I met Stella, she said you make it how you want it to be. So we are going to be open for most of the day on Sunday and Saturday [17&18 June] for people to pop down. [Following the Grenfell Tower fire – which happened after this interview – the theatre will open on both days for the community.]
The Gate has always been known for its international work, it feels like your season continues that…
We have a lot of European work and creatives in this season. The second piece is the UK premiere of Suzy Storck, by French playwright Magali Mougel, directed Jean-Pierre Baro. Jean-Pierre was one of the first people who, when I was given the job, I thought 'I want him to make a show here'. He's amazing. What he does is really bold and theatrical. Some people worry that European theatre can feel hard to reach and about ideas, rather than stories. But his work absolutely defies that, it breaks my heart every time.
There was that widely shared article by David Hare recently who said European theatre was infecting British theatre. Do you think there are people that still see European theatre as difficult and 'experimental'?
I was surprised by that article. I felt as though the industry was cutting against a certain trajectory. The fact that Ivo van Hove has had productions in the West End has made a huge difference. European theatre is not just niche, special interest stuff anymore.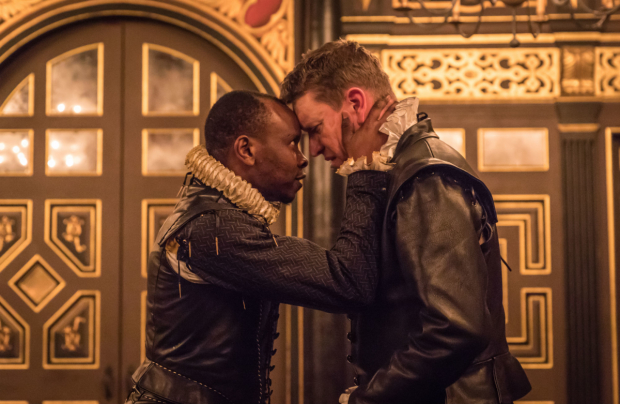 Is there a responsibility on the Gate to counterbalance the Hare train of thought?
I think that has always been the spirit of the Gate. When it started, my understanding of it was that it came about because of a recognition that work by European writers and directors wasn't being produced. So it began in opposition to the mainstream. Now there's a much wider range in British theatres.
What does that mean for the Gate?
I think it means we have to be one step ahead, and be outside throwing provocation into the mainstream.
The first show is one you're directing, can you tell us a bit more about it?
It is a short story by Portuguese writer Jose Saramago called The Unknown Island. It's an allegorical tale which is about hope, change and being in a system that you know isn't working. It starts with a man who wants to find an unknown island, but everyone says he's mad because there aren't any unknown islands. He says there has to be an island they don't know about and he's going to find it. In doing that he nearly starts a revolution.
It rings a few bells for today's times…
Yes, and it goes back to what I said about the Gate being this tiny space where you can look everyone in the eye. It is about seeing each other as part of a community. The moment we stop doing that, the culture of suspicion and difference can gain traction.
You have a very exciting collaboration with ENO on the cards too…
Yes, it will be a chamber scale Weimar cabaret, called Effigies of Wickedness, which will have musicians and singers. And a piano. I hadn't actually considered that a piano may be difficult, but it is going to be hard to get it up the stairs and onto the stage. Doing something so insanely big in our tiny space fills me with joy. ENO is 30 times the size of the Gate and I'm really excited about the idea of working with a company perceived to be for a very particular strata of people. The show is about celebrating difference and defying censorship.
If you had to define your season, what would be the main strands?
I think it is about reaching out across the divides between us. There's something in there also about the international and the local. The things we share are bigger than the things which separate us, which at the moment seems like a really important conversation. The other thing is form, and asking what else can theatre be and whether we can re-write the rules a bit on how we experience theatre. I want it to be an eclectic and diverse mix of stories.
The Unknown Island runs at the Gate Theatre from 14 September to 7 October.