Edinburgh Fringe vs EIF: Which is better?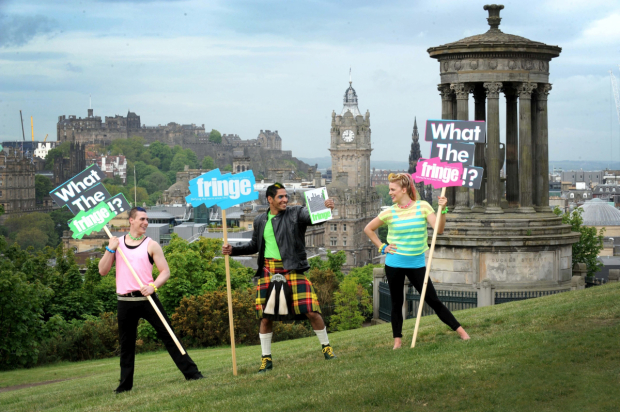 Matt Trueman – "When it comes to Edinburgh's festivals, there's no competition. The Fringe wins every time."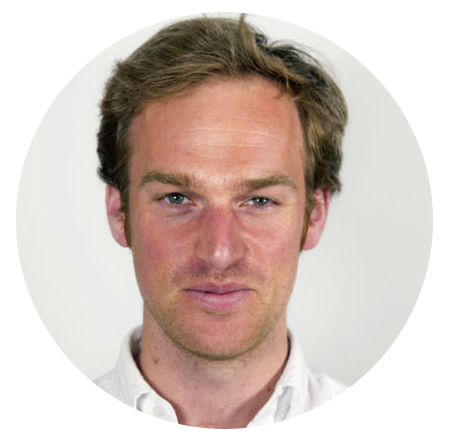 It's 3am. The pop-up bar is still full of people, all tipsy enough that the lightbulbs strung around the courtyard blur a little when they walk. Artists and audiences mingle, talking energetically about the shows they've seen. There's a band playing quietly in the corner and a 6'4" drag queen striding around unnoticed.
Some of us are just out of a Dutch show – a kind of art spoof – that ended in an all-out slop fest of salad cream, spaghetti and fake shit. It's taking a while to process, let alone to unsee, and its arguments about self-indulgence and arts funding have triggered serious debates. That's the Edinburgh Fringe through and through: unexpected, challenging, boozy and collaborative.
When it comes to Edinburgh's festivals, there's no competition. The Fringe wins every time. So much so that people often conflate the city and its fringe: "Are you going to Edinburgh this year?" They don't mean the city – and they certainly don't mean the International Festival. They mean the Fringe. Small difference: in August at least, Edinburgh is the Fringe.
The UK has plenty of international festivals: Manchester, Gateshead, Greenwich and Docklands, Milton Keynes. The world has plenty more. Don't get me wrong, Edinburgh's is up there with the best of them, but the Edinburgh Fringe is unparalleled – a complete one off. There's nothing else like it in the world. It's the largest arts festival on the planet. This August, there will be more than 50,000 performances across one city in less than a month.
Size isn't everything, of course – and indeed for many the scale of the Fringe is to its detriment – but that means thousands and thousands of people performing: professionals and amateurs and nutjobs alike, all bundled into the same colourful programme. Being open-access, anyone's welcome as long as they can get there. When you think about it, that's incredible.
You want big names? Fine. Have Stewart Lee, John Hannah and Forced Entertainment – every bit the match of Complicite on the international circuit. You want a taxidermy puppet cabaret show? Fine, it's in there. A new Lee Hall musical play? Ancient Greek tragedy in a laundrette? Rollerblading hipster circus? Fine. Fine. And fine again.
The Fringe gave us Tom Stoppard and Derek Jacobi, Antony Neilson and Daniel Kitson, 1927, Little Bulb and Ontroerend Goed – all of whom got their breaks at this vast free-for-all. Beyond the Fringe excepted, the International Festival has nowhere near the same record. Even its biggest shows – Ninagawa's cherry blossom Macbeth, Peter Stein's Seagull, Blackbird by David Harrower – don't make it into public consciousness or theatre history in the same way.
It's 3am. Across town, a raucous, four-hour late-night comedy gig is in full flow. Two stand-ups – one of them a Perrier Award winner – have wound up in an impromptu wrestling match onstage. In their pants. A political comedian looks on in a ram mask, when a young sketch performer runs onstage naked, begging everyone to just get on. You don't get that in the International Festival.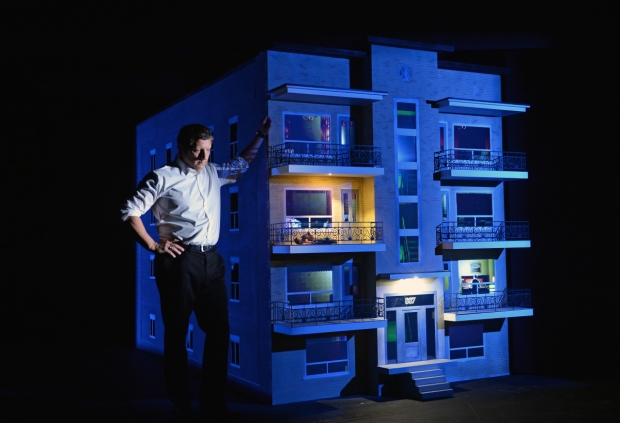 Michael Coveney – "It's only the EIF that presents the greatest companies in the world."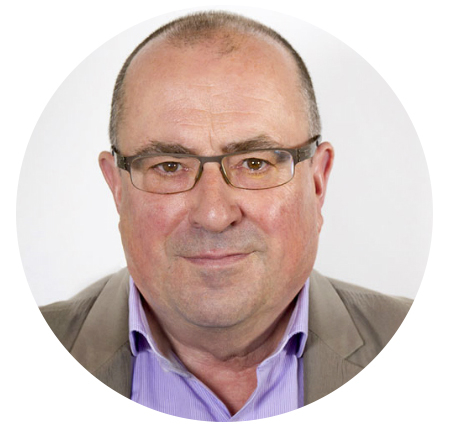 The Edinburgh Festival Fringe is a marvel, the Edinburgh International Festival the business; the Fringe a chaotic, inward-looking, even navel-gazing bazaar (too infrequently, bizarre) and the EIF a window on the world, embodying the founding principle (in 1947) of a coordinated statement, across all the arts, of a united Europe in the wake of the Second World War.
It seems to me that this principle of artistic cohesion and collaboration is even more important today than it was back then. The EIF still embodies this principle whereas the Fringe is established as a shop window for comedians and the sort of enterprise that is going on anyway in Scotland, England and, more interestingly, perhaps, in Ireland.
And it's only the EIF that presents the greatest companies in the world, from the Berliner Ensemble and (this year) the Volksbühne and Komische Opera, Berlin, to Robert Lepage's Ex Machina of Quebec to Simon McBurney's Complicite – Lepage and McBurney playing high-tech solo shows back to back in the same venue – and a revitalised Glasgow Citizens in a stage version by David Greig of Alasdair Gray's monster novel Lanark.
The idea of festival is important. How can Daniel Kitson, probably the fringe performer one most wants to see, be allowed to ban the Press from his Summerhall show? Who does he think he is, Frank Sinatra? Instead of reaching out, the Fringe too often turns in on itself, as the proliferating legions of critics and bloggers scurry between the predictable venues oblivious to the concerts in the Usher and Queen's Halls, the world-class dance work (this year) of William Forsythe, Wayne McGregor and Sylvie Guillem.
I'm not saying drama critics should necessarily review these events, but they should be more aware of them, and the history of the EIF, than they are; these events seem part of the city and its Lothian public at this time of year in a way the interloping Fringe doesn't. Even last year, at the fag end of Jonathan Mills's regime, I saw nothing on the Fringe to compare with Peter Eyre in the EIF production of Thomas Bernhard's Minetti at the Lyceum, or Neil Bartlett's revival of Benjamin Britten's Owen Wingrave at the King's.
Sure, it's often a question of money and scale. But that's what you want at a festival: big public events, not mumbling in corners. And too often the Fringe is limited by the barbarity of the one-hour rule, the rapid turnover in each venue, the lack of good lighting and design (except at the Traverse), the preponderance of dull black drapes.
In several decades of Edinburgh-hopping, I've seen the work of maestro directors, from Peter Stein and Andrei Serban to Robert Sturua of the Rustaveli Theatre in Tbilisi and Calixto Bieito from Spain. An earlier EIF director, Brian McMaster, championed Robert Lepage and choreographers Mark Morris (who came, I think, five years running) and Pina Bausch, artists who really have changed world theatre while putting on a great "show."
I think it's good news, too, that, under incoming director Fergus Linehan, the EIF has generously come forward this year to coincide with the Fringe – everyone kicks off on Thursday and Friday 6 and 7 August – and to correct the arrogant, stupid dislocation of EIF and Fringe perpetrated by Fringe director Hilary Strong about fifteen years ago.
For what is the Fringe without the EIF? A self-obsessed alternative operation, swimming in badly written and richly undeserved four-star reviews but not a creatively reactive agent mindful of its artistic status, which should be one of challenge, disruption, formal invention and spontaneous innovation. The most influential comedy show ever seen at the festival was Beyond the Fringe in 1960. And it was presented by the EIF.