Danielle Hope, Joe McElderry, Marisha Wallace and Jamie Muscato to perform concerts at The Other Palace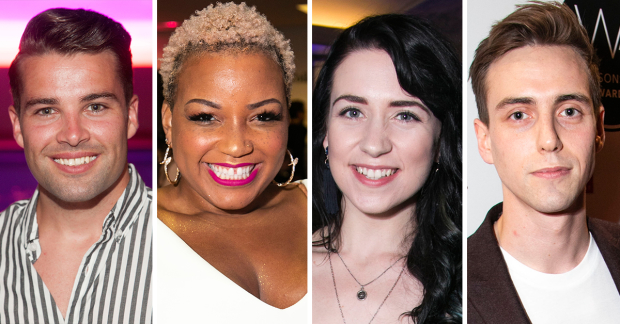 Danielle Hope, Joe McElderry, Jamie Muscato and Marisha Wallace will perform solo concerts at The Other Palace in London in May and June.
Joseph star Joe McElderry will begin the concert series on 5 May, Wallace (Waitress) will perform on 19 May, Heathers star Muscato will perform on 9 June and Hope, who won the BBC competition Over the Rainbow, will perform on the 30 June.
The Sunday Favourites series is produced by the company Lambert Jackson, who said: "We are thrilled to bring this incredible line up of stars to The Other Palace and offer theatre fans a chance to see exclusive performances from some of the best in musical theatre in such an intimate setting."
Tickets go on general sale on 1 April 2019 at 12pm.