Company first listen featuring Patti LuPone, Rosalie Craig and the cast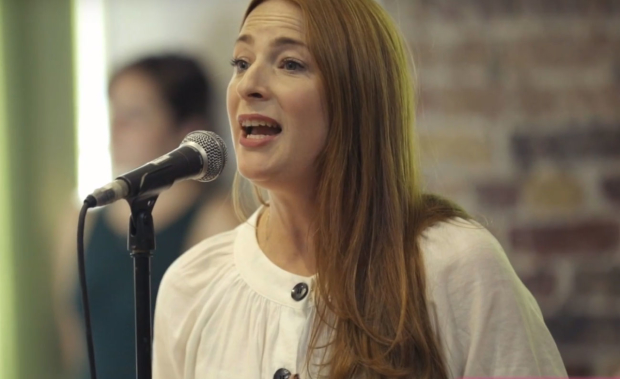 Company
, Marianne Elliott's new production of Stephen Sondheim's classic, has released footage from the sitzprobe, featuring clips from the musical sung by Rosalie Craig and Patti LuPone.
The first performance of this production will take place next week at the Gielgud Theatre. As well as Craig (playing Bobbie) and LuPone (playing Joanne), the cast features Mel Giedroyc as Sarah, Jonathan Bailey as Jamie, George Blagden as PJ, Ashley Campbell as Peter, Richard Fleeshman as Andy, Alex Gaumond as Paul, Richard Henders as David, Ben Lewis as Larry, Daisy Maywood as Susan, Jennifer Saayeng as Jenny, Matthew Seadon-Young as Theo and Gavin Spokes as Harry.
The musical follows what happens when Bobbie turns 35 and her friends all wonder why she isn't married and hasn't settled to have a family. In the original musical, Bobby was a man, but Marianne Elliott's production has gender swapped the role, with Sondheim giving his blessing to the decision.
Songs included are "Ladies Who Lunch", "Being Alive" and "Side by Side".