Circles set to open at Birmingahm Repertory Theatre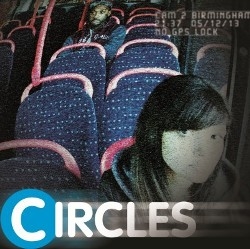 Birmingham's famous outer circle bus route is to be the setting for a new play at Birmingham Repertory Theatre this May. Circles, written by Rachel De-lahay, is set on Birmingham's number 11 bus and explores the cycles of violence and what it takes to break them.
Circling the outskirts of Birmingham on the number 11 bus, two teenagers develop an unlikely friendship. Meanwhile a mother observes her daughter's attempt to leave a violent relationship. Against the backdrop of a changing city everyone involved is forced to re-examine all they thought they knew about love, trust, family and friendship.
Birmingham's outer circle 27-mile bus route has previously provided inspiration for amongst others a Scottish dance and a collection of short stories by Birmingham writers. It also featured in the Man Booker shortlisted novel, Astonishing Splashes of Colour by Clare Morrall and Jon Bounds, a blogger and humourist, once spent 11 hours on the 11 bus on the 11 November.
Rachel De-lahay, who grew up in Handsworth on the number 11 route, was included in the Sunday Telegraph's 2014 Hotlist and won Most Promising Playwright at the Evening Standard Awards in 2013.
Director Tessa Walker says of the writer: "Rachel has a phenomenal talent for capturing people's voices and writing about the buried details of their lives. She is equally unafraid of brutality as she is of humour which makes, I think, for thrilling writing."
The cast for Circles includes Sarah Manners as Angela, Janice McKenzie plays Phyllis, Toyin Omari-Kinch plays Malachi and Danusia Samal who plays Demi with direction from Tessa Walker and design by Bob Bailey, lighting design by Simon Bond and sound design by Becky Smith.
Circles plays in The Door at Birmingham Repertory Theatre from 15 until 25 May with previews from May 9.
Following its premiere in Birmingham, Circles will transfer to the Tricycle Theatre, London from 27 May – 14 June and will also tour regionally to Worcester, Derby, Ledbury, Bromsgrove and Bridgnorth with support from the Sir Barry Jackson Trust.