Cheek by Jowl take Measure for Measure to Denmark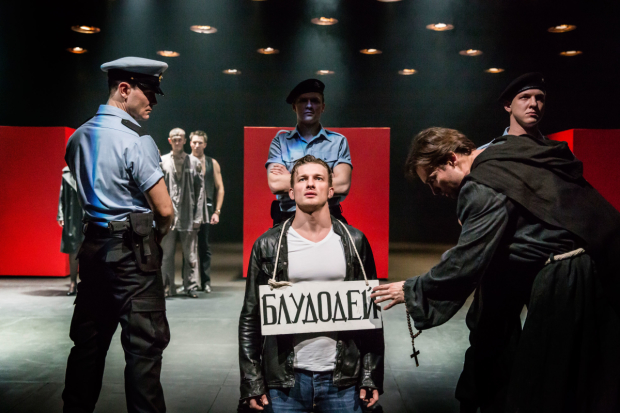 Theatre company Cheek by Jowl will take their critically acclaimed Russian language production of Measure for Measure to Denmark to open the 2016 Shakespeare Festival which runs from 1 to 7 August.
The Shakespeare Festival takes place in Denmark at Kronborg Castle – also known as Elsinore – which is where Shakespeare set his tragedy Hamlet. It marks the 200th anniversary of performing Shakespeare at the historic landmark, as well as Shakespeare400.
Artistic Director Declan Donnellan said: "We are delighted that Measure for Measure will be opening the Shakespeare Festival at Elisnore in their 200th anniversary year. Kronborg Castle provides a unique environment to perform Shakespeare in, and in a year which also celebrates 400 years of Shakespeare it feels truly special to take part in the festival."
Donnellan and designer Nick Ormerod founded Cheek by Jowl in 1981. The company stages productions in Russian, French and English.
The production ran at the Barbican in London in April 2015. You can read WhatsOnStage's review of the production here.