Cheek by Jowl holds free As You Like It screening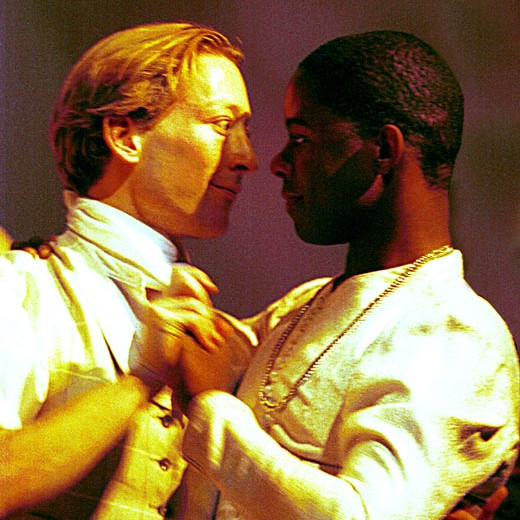 Cheek by Jowl are celebrating the 20th anniversary of its As You Like It revival at the Noel Coward (formerly Albery) Theatre with a free screening of the production at the venue.
The one-off event, which you can apply for free tickets for by emailing events@cheekbyjowl.com, will be held on Sunday 16 November at 6pm, and will have director and designer Declan Donnellan and Nick Ormerod in attendance, as well as Adrian Lester, who played Rosalind in the production.
Tickets are allocated on a first-come, first-served basis and are capped at two per person. They must be requested by Friday 31 October.
As You Like It originally opened in 1991, and was revived at the Albery Theatre in 1994. It also included in the cast Gavin Abbot, Richard Cant, Wayne Carter, Jonathan Chesterman, Simon Coates, Sean Francis, Michael Gardiner, Scott Handy, David Hobbs, Paul Kissaun, Peter Needham, Rhashan Stone and Stephen Watts.
It was filmed in 1994 by the Theatre Museum archive, now the V&A Theatre and Performance archive, and is screened with their permission.