Cast announced for National Theatre's The Great Wave and John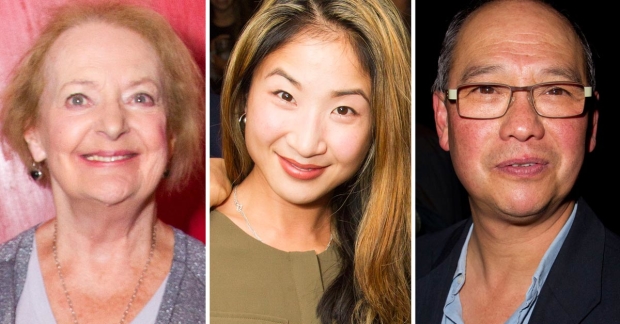 Casting has been announced for The Great Wave and John, due to open at the National Theatre next year.
Francis Turnley's The Great Wave will star Kae Alexander, Rosalind Chao, Tuyen Do, Vincent Lai, Kwong Loke, Frances Mayli McCann, Kirsty Rider, Leo Wan and David Yip.
Directed by Indhu Rubasingham, the piece is set in Japan and North Korea, as two sisters are caught in a storm, with one supposedly lost at sea.
The show will have previews from 10 March and plays until 14 April.
The production of Annie Baker's John opens in January and the full cast has been announced as Marylouise Burke, Tom Mothersdale, Anneika Rose and June Watson. It's set a week after Thanksgiving in a bed and breakfast in Gettysburg in Pennsylvania. The show opens in previews from 17 January and runs to 3 March.
The revival of Rodney Ackland's Absolute Hell will open in previews from 18 April and run until 23 May, with an opening night on 25 April. Further dates will be announced in due course.
Nine Night, a new play by Natasha Gordon will run in previews from 21 April to 25 May with an opening night on 30 April.
Macbeth, starring Anne Marie Duff and Rory Kinnear will be broadcast as part of NT Live to cinemas on 10 May.
Public booking for The Great Wave, The Winter's Tale, John, Absolute Hell and Macbeth opens 21 November.