Cast announced for Hatched 'n' Dispatched at Park Theatre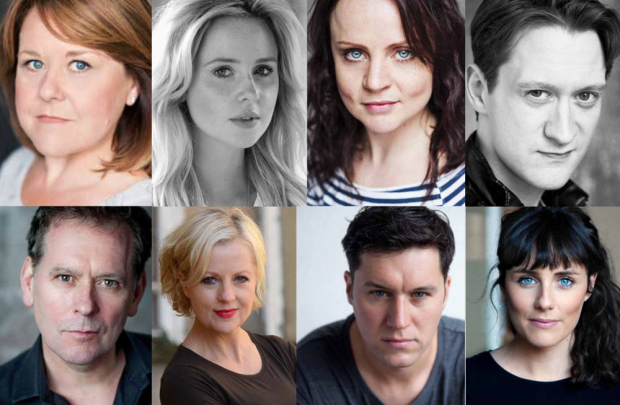 Wendi Peters and Diana Vickers are among the cast for the world premiere of Hatched 'n' Dispatched, a new play billed as a "mucky romp through the morals, memories and music of the 1950s".
The show, a black comedy set in the industrial north of England, will play the Park Theatre from 1 to 26 September 2015.
Peters, recently seen in Oh What a Lovely War, and Vickers, whose stage credits include The Rise and Fall of Little Voice, will be joined in the cast by Vicky Binns, Matthew Fraser Holland, Kevin McGowan, Wendy Morgan, James Wrighton and Danielle Flett.
According to press material:
It is 1959 and you are invited to a party. The Needham family have buried Uncle Arthur and christened Baby Clifford in a double booking at the church. As Dorothy-Mavis takes charge of preparations for the after-party, tensions erupt and toxic secrets threaten to destroy her family. But she is not a woman to let family love come between her and social respectability – whatever the cost.
Written by Gemma Page and Michael Kirk, who also directs, Hatched 'n' Dispatched is produced by Stuart Piper for Cole Kitchenn and Bradford Street Productions.