Brief Encounter with…Kindertransport director Andrew Hall
For anyone who doesn't know, what's the play about?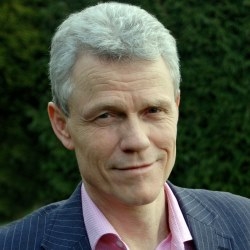 The play celebrates a little known, extraordinary rescue mission carried out in the months leading up to the outbreak of the Second World War. A mission that rescued 10,000 children and brought them to safety in the UK. It is an achievement that should be celebrated with great pride.
Why do you think Kindertransport has received such good reviews so far?
The play is a riveting piece of theatre that grips audiences from beginning to end. To quote Whatsonstage's own review: "On the evening that I went, the theatre was packed … and reduced to rapt silence."
It's quite a timeless piece. Why do you think this is?
It is a deeply moving work that delivers a breathtaking insight into the complexity and passion of a mother's love for her child and a child's love of her mother.
The cast has changed recently. Can you tell us a bit more about them?
It is performed by an fabulously gifted company led by Maggie Steed and Janet Dibley. The company is a genuine ensemble. It also includes Emma Deegan, Rosie Holden and Paul Lancaster – and newcomer Gabrielle Dempsey, who has been universally hailed as a star of the future for her performance.
With so many plays to choose from on tour, why should people see this one?
It's an evening and a play that will enthral you, engage you, move you and delight you. It gets me every time I watch it.
Kindertransport is currently on tour and it arrives at the Manchester Opera House from 25 – 29 March.