Andrew Scott, Indira Varma and the cast of Present Laughter celebrate opening night: photos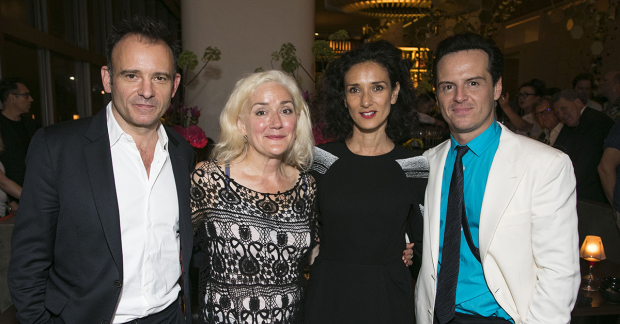 The Old Vic's production of Present Laughter opened at the Old Vic last night, with Andrew Scott starring as the in-demand actor Garry Essendine.
Scott appears in the piece alongside Indira Varma, Sophie Thompson, Abdul Salis, Luke Thallon, Kitty Archer, Joshua Hill, Liza Sadovy, Enzo Cilenti and Suzie Toase.
In a five-star review, WhatsOnStage said "Warchus has never directed a Coward before, and watching this, you'd never believe it."