Andrew Lloyd Webber: 'Stephen Ward became a scapegoat for a number of things'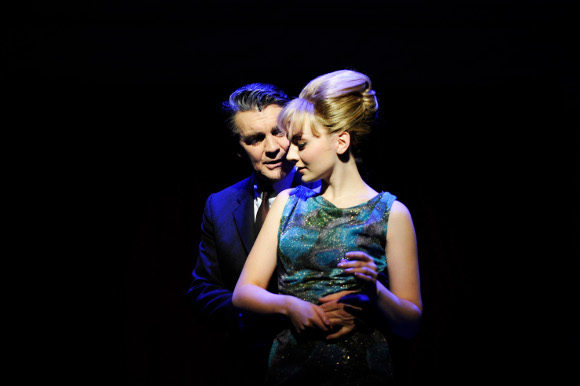 I first got interested in this idea when I read the Ludovic Kennedy book about the trial of Stephen Ward where [I discovered that], to this day, you still cannot get a transcript of the trial, which is completely extraordinary. That led me to think: what was so interesting about this case that, until 2046, we're not allowed to see what the Denning enquiry had on it?
I mentioned on Front Row that I was intrigued by Stephen Ward. I said I wasn't interested in doing a musical about the Profumo Affair, I was just interested by this character and that it might possibly be an idea for a musical. The next day I got a call from Mandy Rice Davies [who, as a friend of Ward and Christine Keeler, witnessed the scandal first hand]. She wanted to meet me and tell me about Stephen and what, she and many others believed, was one of the great perversions of justice.
He became a scapegoat for a number of things. The mood in the press at the time was to get the Macmillan government, and, at the same time, the police were instructed to get something on this man Ward, to turn him into an apology for what went wrong.
There's something else that you need to take on board about the timing of all of this: the whole business with the Cold War. I remember being at school one day when the Cuban Missile Crisis was at its height, thinking "are we going to be around tomorrow morning?" A lot of this happened against the background of exactly that: were we actually going to still be here?
One of my first mentions in a satirical column was when Tim Rice and I wrote Joseph and the Amazing Technicolor Dreamcoat [in the late Sixties]. Peter Simple in the Daily Telegraph came up with a new musical called 'Mr Moses and His Amazing Golden, 200-ft, Cybernetic Fun Car' written by a "new, very interesting composer, Andy Rice Webber". So that's my only real tenuous link with this story from before.
Musical theatre is the most collaborative form of theatre. And without the incredible directors I've had the chance of working with, my shows really would not have worked. Harold Prince, who directed The Phantom of the Opera and Evita for me, gave me one of the best pieces of advice early in my career.
He said, "You can't listen to a musical if you can't look at it". He meant by that that every element of a musical has to be right, and that is absolutely true.
Another piece of advice came from [Broadway impresario] Jimmy Nederlander on the [New York] opening night of Jesus Christ Superstar back in 1971. He said "Andrew, there is no limit to the number of people who won't buy a ticket for a show they don't want to see". Which I thought was very helpful… particularly as that was my first opening night!
This is an extract from Andrew Lloyd Webber's speech at the launch of Stephen Ward. The show's opening night is at the West End's Aldwych Theatre on 19 December, following previews from 3 December.
Lloyd Webber is involved in the campaign to overturn Stephen Ward's conviction. To buy a copy of the book Stephen Ward Was Innocent, Ok, click here.

The Big Stage is a joint venture between WhatsOnStage and The Big Issue magazine. Edited versions of this content appears once a month in the magazine, as well as online at www.whatsonstage.com and www.bigissue.com.