Al Smith: the recent political unrest has been great for my play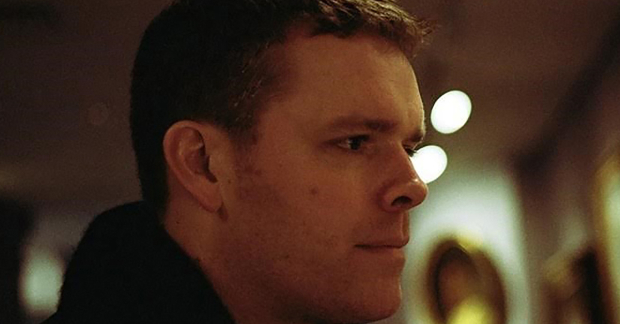 Al Smith is well and truly back. Though he's been busy writing for TV and radio, and under commission by the likes of the Royal Court, between 2008 and 2015 he didn't have a full production staged of one of his plays. Then Hightide Festival put on Harrogate in September last year, and it got him some excellent reviews – including a four star rave from WhatsOnStage – and a sell out run. Now, his new play Diary of a Madman, an adaptation of Gogol's 1835 short story, is currently a show not to miss at the Fringe and will transfer to London in September. Harrogate, meanwhile, is headed to the Royal Court upstairs in October. You can tell he's chuffed to bits.
How does it feel to have two shows on in one year?
It feels really, really lovely. Getting Harrogate to the Court is a complete dream and it is enormously exciting that Diary of a Madman is heading to the Gate and the Traverse.
Why the break from theatre?
It was really that I couldn't open the door. I wrote Harrogate in 2011, and [Diary of a Madman] got commissioned in 2011. So although I was entrenched in telly stuff, I have been trying to get these plays on. But it takes a long time for wheels to turn and to get scripts in the right place. I am certainly at my happiest in the theatre, if they will have me.
Harrogate deals with some fairly tricky subject matter…
Yes. Really bluntly put it is about a man who can't handle the fact that his daughter looks like his wife and what that does to him. It's about all the different things he tries in order to avoid the inevitable. That sounds so crude and I hope that people find it more sensitively handled [than that summary] might sound. Actually what I wanted to explore was the performances people give of themselves in relationships. And the people they want to see in their loved ones, rather than who they actually are. I was well aware that if I got it wrong, the subject would punch through the fabric of the play.
Did you ever think it would get to the Royal Court?
No, I had absolutely no idea that it would get to go there. I just wanted to have the play on anywhere. I was under commission to the Royal Court already when it went on at Hightide and the theatre's literary manager Chris Campbell saw it.
Diary of a Madman is an adaptation, is this your first time adapting?
I've never done any adaptation on any medium before. I had to learn a lot en route and the play has taken on a completely different guise [to the original]. I tried to do a traditional adaptation of it, set at the time when Gogol was writing, and I just didn't feel connected emotionally to the characters at all. At the same time I had been working on a play about a friend of mine whose family had some fairly serious mental health issues. I wondered whether those two stories could merge into one.
So the character of Pop in the play is based on a real character?
Pop is a Gogol character, but the English character in the play is not very far away from me. And the girl in the play is not very far away from my pal.
It's set in Scotland?
South Queensferry, during the Fringe, actually.
Is there a reason why you set it in Scotland?
The initial reason was because that was where my friend was, but Gogol's story is all about a guy who recognises there is a power vacuum in Spain. He goes mad thinking: "Well I must be the King of Spain and nobody realises it". The political dynamics of the last month have been terrible for the country but really helpful for my play because we have no adequate leadership in England and the only reasonable leadership in the country is in Scotland. Also I love Edinburgh to pieces so the more time I can spend in it in my head, the better.
You've had several shows on at the Fringe, did you get big breaks at the festival?
Massively. The guy who gave me a job on EastEnders came to see my first play.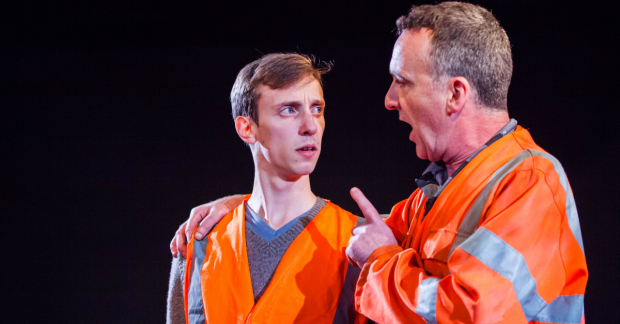 What's your favourite thing about the festival?
A lot of people criticise it for being a bubble but I love the fact that you are surrounded by amazing artists making incredible work. You can get completely soaked up in any line of inquiry that you choose to follow. I haven't been back to the Fringe since 2008 and from what I understand it's completely different. But I'm looking forward to being back, I've missed it.
What's the thing you most dislike about the fringe?
When it rains and you go through Cowgate and your shoes rot off your feet in the third week. I am going to say trench foot. That is my least favourite thing. And an over-reliance on carbohydrates.
What are you looking forward to seeing?
That's really hard and I think I will know the answer more at the end of the first week, but I would love to see Brad Birch's adaptation of An Enemy of the People. I love that play and I have seen several interpretations of it and I am excited to see what he has done with it.
Diary of a Madman runs at the Traverse Theatre until 28 August. It then transfers to the Gate Theatre from 5 to 24 September. Harrogate runs at the Royal Court between 20 and 29 October.