5 minutes with: Ron Cook – 'I was done with Shakespeare but then Grandage called me up'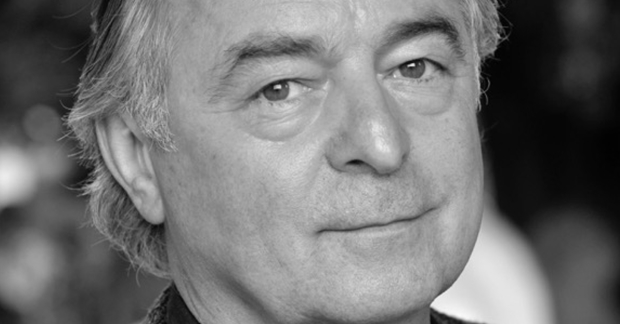 My headmaster called me to his office one day to ask me what I was going to do when I left school. He said, 'Have you ever thought of being an actor? I've seen you do one thing in this school which you just seemed to blossom in so I've done some research.' He told me about a place in London which did a teaching course but was also a very good drama school so I applied and got it. I'd never thought about being an actor so I was very lucky.
The Homecoming was the first time I'd done Pinter although he had actually directed me before. The Homecoming was just wonderful to do, the precise nature of the language, it's almost like poetry. Jamie Lloyd had worked with Pinter quite a bit before he died and Jamie would say, 'What about these pauses?' and Pinter said, 'If they don't work, cut them'. So you try them out and if they don't work, you just move on.
I never think about roles I'd like to do, it doesn't work in my head that way. I think serendipity is always more interesting than anything I can come up with in my own head. You never know what's round the corner, you never know when Lyndsey Turner is going to ask if you would like to do Faith Healer. Three years ago I thought, 'Oh I think I've done my last Shakespeare' and Michael Grandage phoned me up and said, 'I'm doing Twelfth Night, do you want to be in it'. The part was for Toby Belch and I thought, well he's a big fat man isn't he, and Grandage said, 'Where does it say that in the play? I'm sure you could do something a bit more interesting'.
Faith Healer is just extraordinary. Its a series of monologues and I've got about 43 minutes of just talking to the audience. It's quite nerve-wracking but you've got such brilliant stuff to say, Brian Friel is just genius. I've even invented a word called Friel-ing. It's what happens if you just stand on the stage and say the words as Brian's written them and before you know it, you're sort of flying and taking the audience with you.
When I first met Lyndsey Turner, she wanted someone who hadn't done Faith Healer before. I originally did it at the Abbey in Dublin and we brought it across to the Royal Court, then we nipped over to do it in Connecticut for a short time. But this was 26 years ago. I said to her, have you ever read a book when you're an adolescent and come back to it 26 years later, it's a different book. I've had 26 years more experience on stage and I just think it's the most amazing play. Although I had a good shot at it then, I was too young.
It's absolutely important to play small houses. I know that working at Trafalgar Studios, Jamie was very, very keen in getting new and young audiences in, he targets them. The Donmar as well has a similar thing and Michael Grandage did too. It's trying to get young people interested and involved in theatre. We have to do it for prices that you can afford because there's a danger that if it's too expensive, not everybody can afford that amount of money. I certainly wouldn't have been able to as a young boy in Coventry.
I don't know what's going to come up next, hopefully something very exciting so I'll just wait for that. Serendipity again. I'm just focusing on Faith Healer at the moment and growing my moustache.
---
Faith Healer runs at the Donmar from 28 June to 20 August, with previews starting on 23 June.