5 minutes with: Naomi Frederick – 'It was brave to put Made in Dagenham straight into the West End'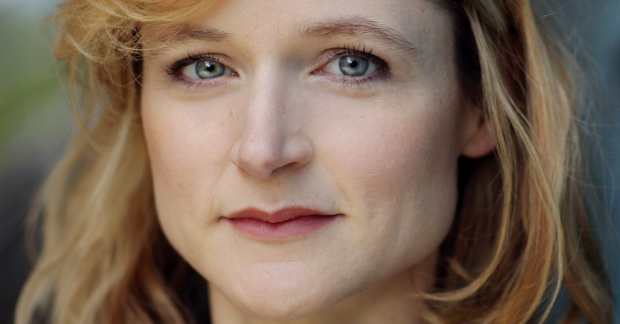 I was an army child so I went to boarding school and spent my childhood travelling around with a suitcase. I didn't realise acting existed as I hadn't grown up going to any plays but when I found this amazing world of theatre, I was absolutely determined from then on [to act]. Going to RADA was the most stability I'd ever had in my life. After spending my life moving from here to there, it felt like I'd finally arrived.
I auditioned for Simon McBurney four times for Measure for Measure, it totalled nearly 10 hours. He doesn't believe in offering jobs after one quick chat, you really have to work in the room with him. And he was taking a punt because Isabella's a really important part so I was fortunate to get that role. It was the most fantastic opportunity. To have the chance to play the Olivier, to be alongside actors like Paul Rhys and David Troughton and to play this renowned role in a brilliant play with a world-class director, it was wonderful.
It was a brave choice to put Made in Dagenham straight into the West End. The show lasted nine months in the end but I think we learnt a lot about the commercial world and the West End. The Adelphi is a 1500 seat theatre, which was easy to pack out on a Friday and Saturday but not easy on a Tuesday. It's not easy either to persuade a tourist audience that this is the show they must see because Dagenham doesn't mean anything to your average visitor. We had a key name in Gemma Arterton although the rest of the cast wasn't particularly star-studded. But the show was an absolute joy and people who saw it couldn't understand why it was finishing.
Hobson's Choice is a very strong play. We have toured this production in the provinces and it's lovely to take the show out to people who wouldn't necessarily be able to come in to London. We learnt a lot about the play by touring it because I hadn't realised how loved it is. The play is 100 years old and it was written in 1916, so we've moved on a lot since then but it is a play about people and it is a play about the young generation coming into their own and the older generation allowing them to do that.
Any actress would kill to play Maggie, she's a brilliant role. She is quite remarkable because she is not necessarily likeable but the challenge with her is to make sure she's not just a bossy boots. When you read her on the page, she never stops talking and seemingly the tone of what she says could always hit the same note. You can't subject an audience to an endless banter like that, they'd just think, 'why did we come?' In rehearsals, I was able to get under her skin a little bit and uncover some of the sensibilities and fragilities and vulnerabilities in her. She really sets out for what she wants but there's something charming about the fact that she doesn't realise she is like this and there's so much humour in that.
Emma Rice, always said you've got to entertain the audience and you've got to make sure to give them a good time. I worked with Rice at Kneehigh and it's true; so this play does that, it gives the audience a really good time. People are surprised that the play is 100 years old because it seems absolutely fresh and relevant – it's a strong production and a beautiful play and I hope it will be very successful.
---
Hobson's Choice runs at the Vaudeville Theatre until 10 September.