5 minutes with: Issy Van Randwyck – 'It took 19 years to get The Go-Between onstage'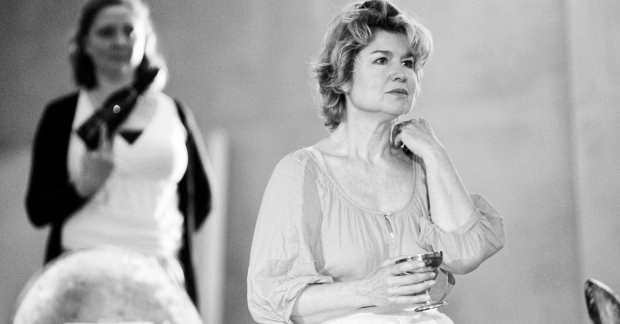 My career has had no particular path, I kind of go from one thing to another. There's never been any great breaks. I acted at school and when I was about 19, I really missed performing so got into a band and one thing led to another, I went onwards from there. When Fascinating Aida reformed, a friend of mine who knew Dillie [Keane] said to her, 'You need to have this girl in your group'.
Working with Judi Dench was a once in a lifetime opportunity. We didn't know A Little Night Music was going to be popular, it was only meant to do five months but it kept extending so we ran for a year. It also included Patricia Hodge, Sian Phillips, Lambert Wilson – who was gorgeous – and Laurence Guittard, it was joyous, we had a joyous time. Wayne McGregor, who was our choreographer, is now head honcho at the Royal Opera House with the Royal Ballet which is thrilling.
The festival at Hampstead Theatre is my baby. It was my idea with Ed [Hall], together we thought there was nothing like this out there and we wanted to give people who are interested in theatre, film, documentaries, books, plays, ballet, a little window into how it all comes together. I'm not trying to destroy the mystique, I just would like to show that there are so many components that add up. People think it happens overnight but, for example, The Go-Between has taken 19 years to get to this stage. With the festival we want to inspire a new generation or perhaps even an older generation who love the theatre but just want to know a little bit more about it.
The Go-Between is a very faithful adaptation of the novel. There are no liberties being taken, I'm very proud to be a part of it and both David Wood and Richard Taylor have done an amazing job. They really honed and toned and have got it to a fabulous place for us. Michael [Crawford] getting involved obviously helped considerably [to bring it to the West End], he was always a staple in one's weekly viewing.
Up next? I'm already planning the Hampstead festival next year. There's no rest for the wicked.
The Go-Between opens at the Apollo Theatre on 7 June, with previews from 27 May. It runs until 15 October.