5 minutes with: Gary Beadle – 'When I did EastEnders people said you'll never work again'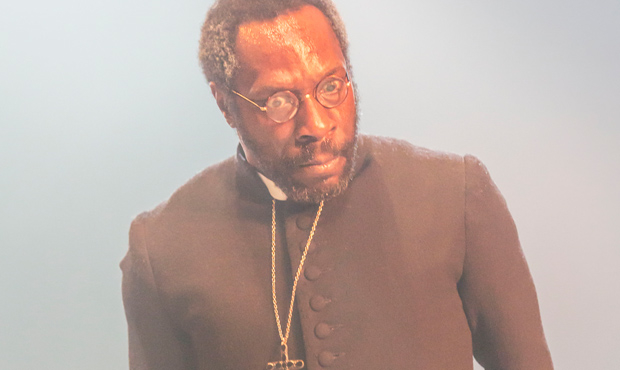 I got into acting through my older brother, Rikki Beadle-Blair. He was an absolute theatrical fanatic from the day he was born and when we were kids, he had the presence of mind to perform Bugsy Malone with other kids from our council estate. He charged all the residents to come and see it and it was going down so well my brother decided to go into the phonebook and went through every Alan Parker [director and writer of Bugsy] in London until he found him. His assistant came down to see us and fell in love with my brother, myself and my younger sister and we were fast-tracked into a drama school in Islington, so that's how it all started.
When I did EastEnders people said you'll never work again. I thought what? Why wouldn't you? I always believe that if you work hard enough you'll work again. I don't really think in terms of how people see me, I'm a bit ignorant to that. I've always wanted to play a part that's a million miles away from myself and I like to do lots of different things all the time, that's what attracted me to the business – to play different characters.
Lorraine Hansberry never got to finish Les Blancs. She died when she was 34 so they're putting bits together and that's part of the process of the play. Les Blancs is set in Africa in a made-up country and it's all about colonial rule and the civil uprising against it and the question of identity, who's side are you on and all the terrible things that can happen when the country's ruled and then suddenly left to rule itself.
What I love about this piece is that it tells two sides of this brutal story and it's told in equal measure so you understand both the sides. It's not pointing the blame, it's just highlighting the circumstance. When civil uprisings happen, it's usually because people want to go back to who they are, there's an identity crisis and that leaves the door open for radicalisation. I think radicalisation is a big thing at the moment, we know this from the current climate, young kids and families are going off to ISIS and this play has got a bit of that in it – people being radicalised because they don't know who they are any more.
Working with Yael Farber [director of Les Blancs] is amazing. Her process, without giving away the secrets, is completely different. It's very visceral with physical movement and you have to get to the emotions before you even look at the text.
I'm a jobbing actor like everyone else. I'm doing a little short film at the moment but to be honest with you I have no idea what I'm doing. I'm just focused on this and optimistic that something will come up.
---
Les Blancs runs at the National Theatre until 2 June.