20 Questions: Composer Craig Adams – 'I don't think Stephen Ward was the right approach for that story'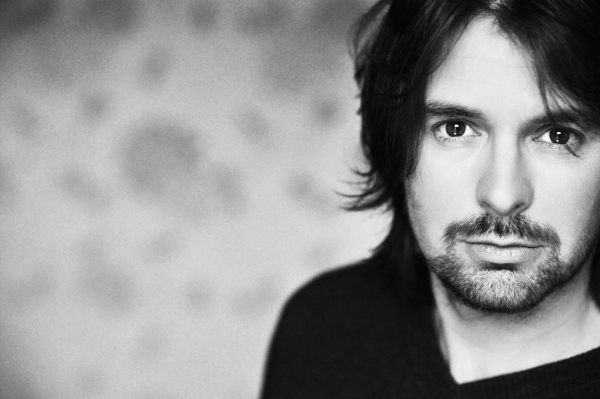 1. Where and when were you born?
I was born in a small village called Billinge, which is near Wigan in Lancashire, in the month of September.
2. What made you want to become a composer?
I studied music at High School but was always more into Drama/Acting and after my A-levels got accepted onto a degree course in English and Drama. But I was fascinated by Musical Theatre, Sondheim, Bernstein, Rodgers & Hammerstein, Kander & Ebb – the list goes on – and how they told stories through music, how in two and a half hours they could develop and re-develop melodies alongside the drama of the story. It was like classical music to me – which I was also obsessed by – but even more emotive because of the poetry that was attached in the form of lyrics.
So after some consideration I realised that studying English and Drama at University wasn't right for me so I took a year out, did quite a bit of acting in Manchester in my spare time and decided that I wanted to go to drama school to become an actor.
During this whole period, throughout drama school and whilst I was working as an actor I always maintained that I was going to become a writer/composer, I would always say to people … 'but I write too.' In fact my very first job – as an actor – lead me to meet someone who said to me … 'you should read Thérèse Raquin'. So in answer to you question, (I am getting there!) it was a series of events really, coupled with an unhealthy obsession with Classical music, Musical theatre and Drama.
3. If you hadn't become a composer, what might you have done professionally?
I probably would have stayed acting. If I had of gone down any other route I would have been a pilot! Random, I know … however I just wasn't clever enough at science and maths!
4. First big break?
I don't know. I don't think I have a black and white answer for that. There have been so many events that have lead me to meet certain people, or connect with directors or producers or just a person that will say something or tell me about this book …
I suppose if I had to say one thing it will have been hooking up with Perfect Pitch who have been instrumental in my career so far.
5. Career highlights to date?
Again … so many. It would have to be the response to LIFT from all the people that saw the show and my WhatsOnStage nomination for Best Original Score. I couldn't be at the announcement day last December because I was in rehearsals and I remember so distinctly picking my phone up after the run through and seeing messages and tweets galore … a very exciting day. Thank you to everyone who voted.
6. Any regrets?
None. I do things wrong all the time and annoy people and say the wrong thing but I don't think you should regret anything. Learn by your mistakes, they are what make you.
7. What was the first thing you saw on stage that had a big impact on you?
The Phantom of the Opera, in Manchester when I was 13 or 14! Wow. That really blew me away. It was the first time I remember thinking … this is what I want to do. At the time I thought it was being on the stage but now when I think back to that time it was about putting it together, that's what I really wanted to do. Creating something like that, building something like that in your mind and then seeing it realised … that's the drug!
8. And the last?
Once at the Phoenix and Bridges of Madison County on Broadway a few weeks ago. Once totally did something to me. I went to see it with a friend and we had to stay in the auditorium after the show had finished. We just sat there, we couldn't speak and we were both in floods of tears! I thought it excelled in its simplistic beauty. So I was chuffed and honoured to have been in the same category at this year's awards with the writers! Bridges of Madison County is something else … a stunning score and an amazing production that transported me somewhere else for two hours.
9. Who are your theatrical idols?
Sondheim – I know it's a little obvious but he is the God of Musical Theatre. Adam Guettel – I fell in love with Light in the Piazza and Rodgers & Hammerstein because they make writing look effortless, and they have penned some of the best songs ever written for musical theatre. What a dynasty, all connected to each too. That makes my brain hurt a little bit!
10. What's the best advice you've ever been given?
Be true to yourself. Do what you would do, and do it to the best of your ability. Hard to stick by sometimes, but a good way to live.
11. Why do you think new shows like Stephen Ward have struggled in the West End?
Tricky question. I don't know the exact answer but I think audiences are looking for new voices. There feels like there is a shift in the mood at the moment. There are lots of young writers getting their work on, but we just haven't broken into that upper circle yet, and honestly I don't know how we do break into it. You just have to keep working hard and getting your stuff out there so that when that time comes you are ready. I also think that subject matter is key. The theatre is expensive and people only want to pay that kind of money for something that really gets them going.
I don't think Stephen Ward was the right approach for that story. It would have made a more interesting play maybe, or a documentary, but not a musical. It's like Rocky on Broadway. I saw the 2nd preview and I went to see it because a friend said to me jokingly years ago 'You should write Rocky the musical'. I laughed and said I didn't think it could be done. Don't get me wrong I think most things can be musicalized if you find the right way in to telling the story, but Rocky is difficult. It's a brilliant film, and the musical falls short if I'm honest and at the end it is really a play with a soundtrack.
If I'm brutally honest more funds need to be ploughed into finding and helping this next generation of writers for the theatre. There is a lot of support out there at the moment but we need more time and resources to try things out so that we can fail before our shows are put in front of the public. And I challenge the people that run the West End, the Andrew Lloyd Webbers and the Cameron Mackintosh's to really start giving more time and support to these organisation's that are discovering the talent of tomorrow. It is happening and I know both the gentlemen who I have mentioned give generously to fund scholarships in all aspects of the arts but they are fundamentally the people that will produce this work in the future so it should be of great benefit to them, and this work starts at grass roots.
12. What was your inspiration for writing LIFT?
It started whilst I was at drama school. A few of us work-shopped an idea about a musical set in Covent Garden. We had a great time working on it, I wrote a couple of songs and we performed it at college and people seemed to really enjoy it. But it was the original idea of the lift and strangers stuck together that was the key. The idea of how people can be connected with no idea of that connection. This is what made me obsess about what this show could be and how it all really started.
13. Favourite song in the show?
"That Rainy Day". It was one of the first ideas for the show and the Secretary is one of my favourite characters too.
14. What's your favourite post-show hang out?
Just a simple bar that serves good red wine, or beer if it's summer! No loud music and good chips!
15. How do you unwind?
By watching TV late at night. After a really hard day writing or rehearsing, I usually down tools at 10pm – ish, and watch things that don't take up too many brain cells! I sometimes like to just watch the rolling news channels or listen to the radio … but NO MUSIC. Else I start getting into work mode. Oh, and I have been known to just endlessly watch YouTube clips, funny cats sat on photocopiers or goats fainting!
16. If you could swap places with anyone for a day, who would it be?
Tough question. I don't really have an answer, I think it would be someone who is brilliant at what they do, not in this industry, in any other industry, a politician, a journalist, a chef, anything, just to know if everyone shares the same worries, doubts and questions about their work. I'm sure I know the answer already.
17. Favourite theatre joke/anecdote?
One story about Brian Blessed in a Shakespeare play which is unrepeatable, and the other about Sir John Geilgud at the National Theatre when the director asked all the cast, during a difficult technical rehearsal to walk onto the stage one by one, stand centre and deliver a new discovery about their character in a sentence, he said … 'We open on Tuesday.'
18. If you could work with anybody in the industry, who would it be and why?
I would love to work with Kelli O'Hara, a superb musical theatre actress. And the director Bartlett Sher.
19. What would be your absolute dream show to work on?
I have two books at the moment that I am beginning early work on but I can't say anything about them, sorry. They are really exciting and I hope they come to something.
20. What's next for you?
Once Therese Raquin has opened I go straight back to the piano to finish the 2nd draft of Soul Music which is a commission for YMT:UK. The show is on at the Rose Theatre in Kingston in August and then we shall see! I have adapted a gorgeous children's book into a dance piece, which is playing in Edinburgh over the summer, this is called Shadowthief and is for children (and adults) aged 5 upwards. And DEFECT, my new show is in major development at the moment after a number of workshops, and will receive it's world premier next June at Arts Educational in Chiswick, which is very exciting.