Michael Coveney on Maggie Smith's 'unique' stage career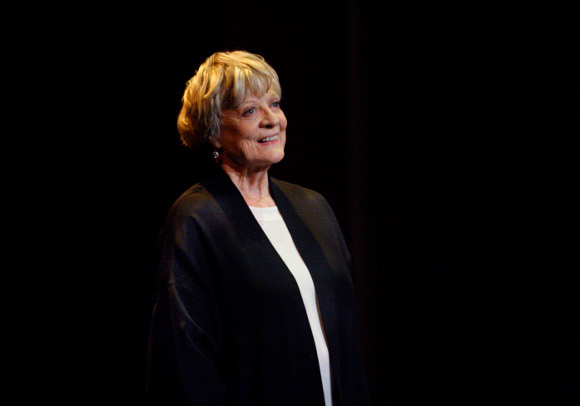 The suggestion in an interview in the Sunday Times yesterday that Maggie Smith's last stage appearance in 2007 – in Edward Albee's The Lady from Dubuque at the Haymarket – might have been her last, full stop, was not a clear statement of retirement from theatre, but a partial admission of defeat.
And if the Albee was indeed her last stage play, as it probably will prove to be, it will signal the end of the most unique career in the British theatre of the last century, covering revue in the West End and on Broadway in the 1950s, West End stardom and Laurence Olivier's first National Theatre company in the 1960s, followed by four decades of triumph at the Festival in Stratford, Ontario with Robin Phillips, and in hit plays by Peter Shaffer, Ronald Harwood, Alan Bennett, Albee, David Hare and Stephen Poliakoff.
Her greatest comedy roles were probably Sylvia in The Recruiting Officer, Mrs Sullen in The Beaux' Stratagem and Millamant in The Way of the World – all directed by William Gaskill – and Amanda Prynne in Private Lives (directed by John Gielgud) but she excelled, too, as Desdemona and Hedda Gabler (directed by Ingmar Bergman) at the National, and one of her greatest modern stage roles, Miss Shepherd in Bennett's The Lady in the Van (1999), has just been filmed on location in Camden Town for release in November.
But she always looks on the bleak side of things, and all shrugs of indifference and dismay can be taken with a large pinch of salt. In the same interview, she hints at a special command performance for the young journalist who's never seen her on stage just as, at the Evening Standard Awards two years ago, she asked for someone to write something for her to play on the stage, or suggest a role that wasn't an old crone or a decrepit dowager.
She reckons she must be 110 years old in Downton Abbey by now but in fact Lady Violet is only 86. So you could say Dame Maggie is too young for the role, as she was in another recent film, Israel Horowitz's My Old Lady, where her character was 90 admitting to 92 with a 50 year-old daughter played by Kristin Scott Thomas.
Michael Gambon really has announced his retirement from the stage as he can no longer learn his lines. Judi Dench has owned up to macular degeneration, and is unlikely to tread the boards once more, though she's not nearly as blind as Joan Plowright now is, alas. Eight performances a week in the West End is more exhausting than filming, even if you do have to get up at 5am and sit around in make-up for hours on end waiting for your scene. And The Lady from Dubuque, magnificent though it was, did give Dame Maggie a bit of a fright (to add to the other one of breast cancer, now all diffused) in that it was not a resounding commercial success, something that has rarely happened in this actor's life. So yes, that could well have been her last performance. But I wouldn't necessarily bet on it.
Michael Coveney's revised biography of Maggie Smith is published later this year