How To Succeed In Business Without Really Trying at Southwark Playhouse – review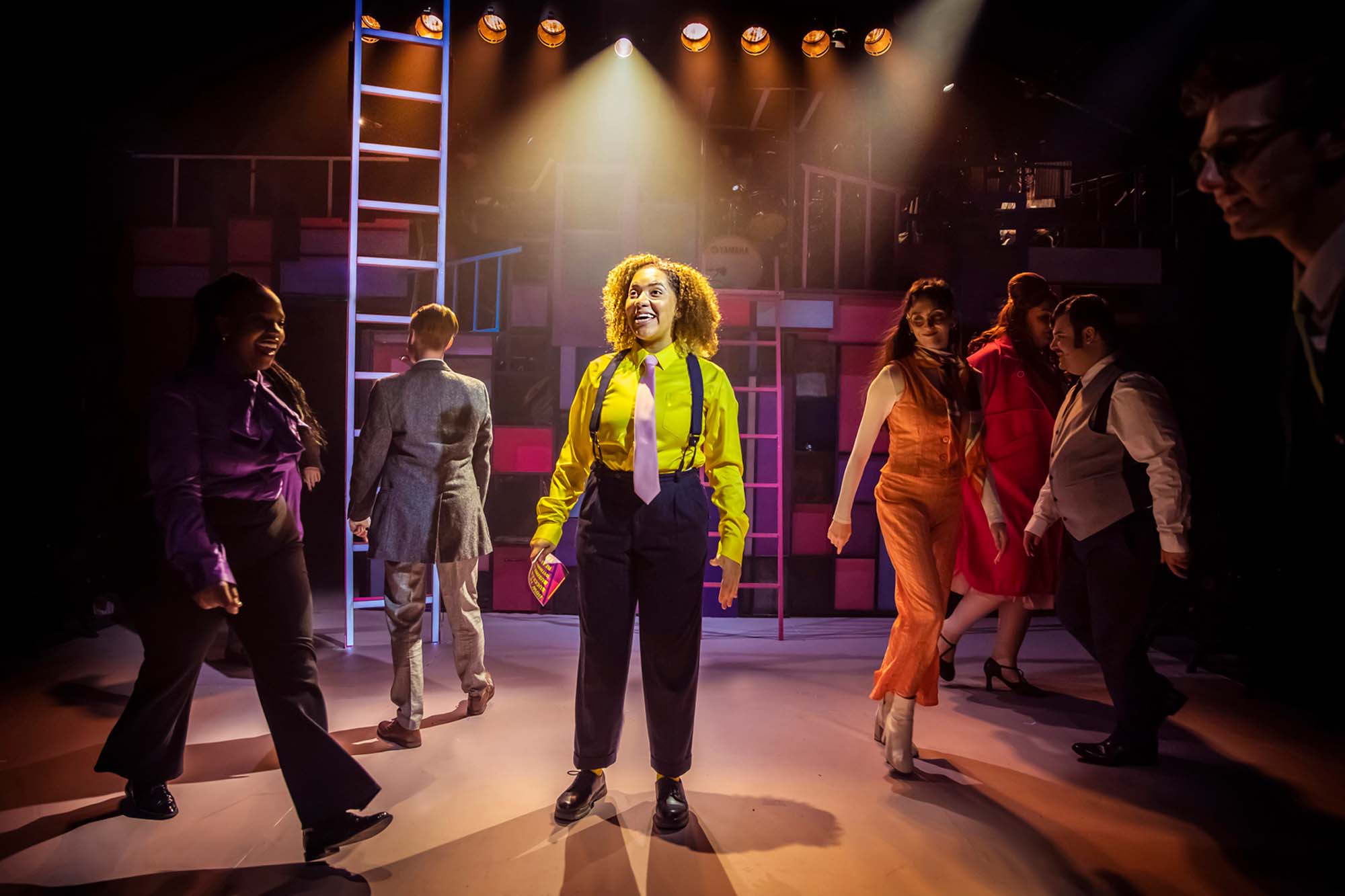 How To Succeed In Business Without Really Trying was first seen in 1961, at the tail end of what is generally acknowledged to be the 'Golden Age' of the Broadway musical. A Pulitzer Prize and Tony Award winner, it's a musical comedy where the balance definitely feels tipped in favour of the humour rather than the tunes, despite it being one of just five Broadway scores by Frank Loesser, whose masterpiece Guys and Dolls continues to dazzle audiences over at the Bridge Theatre.
How To Succeed… boasts a decent enough collection of songs – brassy, exuberant and occasionally sentimental – but it seldom reaches the sublime heights of brilliance and invention of that beloved earlier show or the same composer-lyricist's quasi-operatic The Most Happy Fella. Instead the numbers here, bouncy and agreeable as they are, feel very much at the service of Abe Burrows, Jack Weinstock and Willie Gilbert's wise-cracking script. It's a pretty trivial tale of a Manhattan window cleaner who climbs the corporate ladder (a neon version of which dominates Sophia Pardon's spare set), armed only with quick wit, some charm, a fair bit of deviousness, and advice gleaned from a "How To Succeed" book, pre-recorded chunks of which punctuate each act of the show (voiced for this staging by a disappointingly bland Michelle Visage).
The script has aged badly, especially the gender politics, and needs simultaneously a light touch and a certain go-for-broke fearlessness to work for modern audiences, which it does mostly get in Georgie Rankcom's colourful, caffeinated production. The overall aesthetic is of a low budget musical Mad Men, while the underscoring and musical punctuation recalls American TV comedies from the 1960s.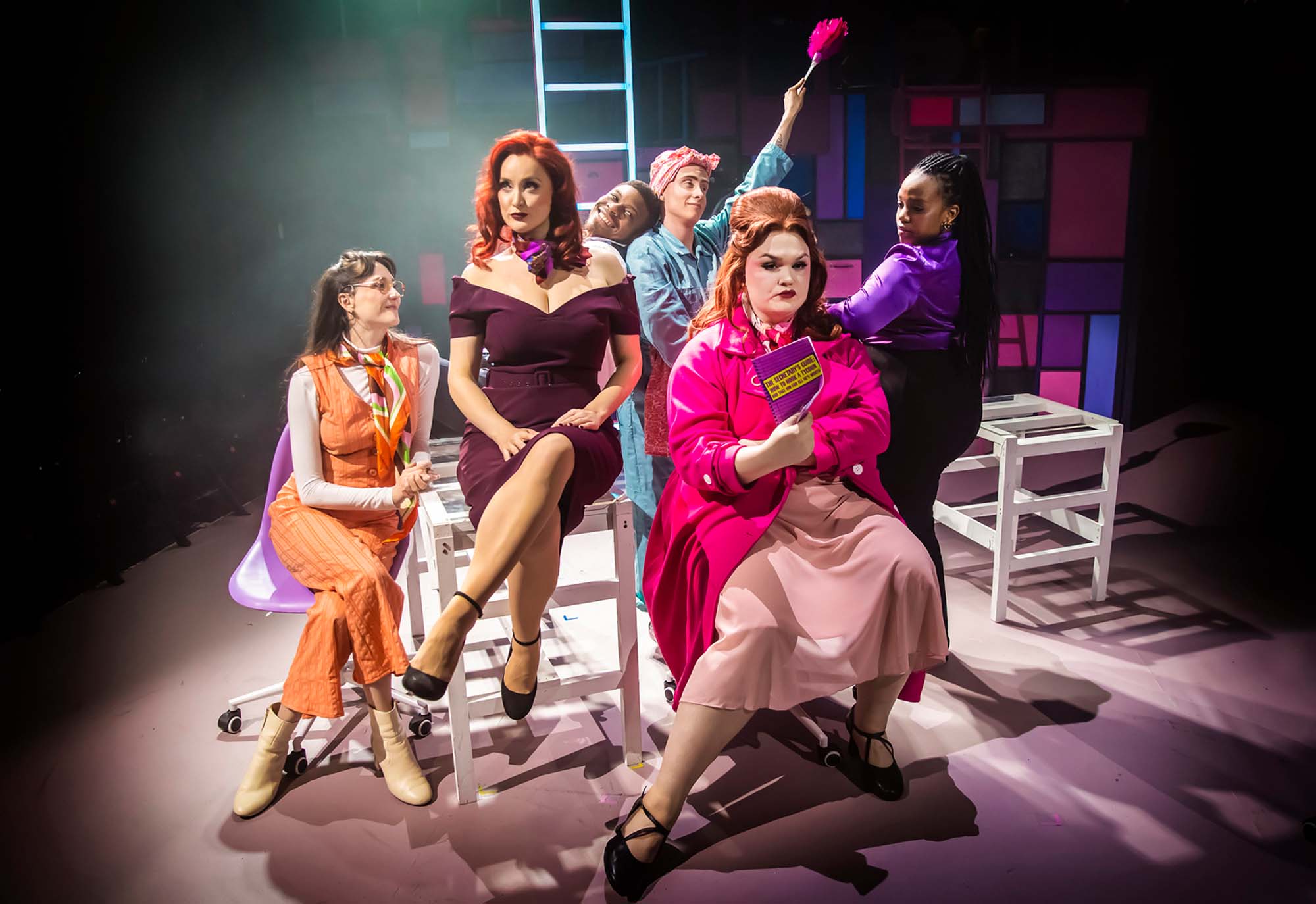 Although intended as satire, this story of ruthless career development and self promotion, tempered with some eye-watering misogyny, lacks the basic human interest that makes most great musicals fly and, as if aware of this shortcoming, Rankcom has introduced gender fluidity in their casting to give the show a bit more relevance. Thus we get the central protagonist J Pierrepont Finch (famously portrayed by Daniel Radcliffe, then Darren Criss and finally Nick Jonas in the last Broadway revival) played by Gabrielle Friedman (she/they pronouns), whose innate charm goes a long way to compensate for some of the less likeable aspects of the character as written and stage veteran Tracie Bennett also in trousers as the monstrous, power-crazed corporate boss J B Biggley.
In a significant step forward in terms of trans visibility in mainstream theatre casting, the female lead, secretary Rosemary Pilkington who dotes on Finch but is no pushover, is played by Allie Daniel in probably the most successful and sympathetic performance of the night. If Guys and Dolls' Miss Adelaide and Sister Sarah shared a long lost cousin, she would be very much like Daniel's Rosemary, who perfectly navigates a middle ground between camp and sincerity, and proves a musical theatre heroine to really root for, one with flawless comic instincts, a beguiling warmth and the hint of something potentially outrageous roiling underneath the kookie exterior.
Many of the cast read as a bit young for their roles but bring a freshness and energy that is pretty hard to resist. In all honesty, neither Friedman nor Bennett fully convince as men and there is a jarring inconsistency of tone amongst the principal performances: Friedman plays Finch pretty straight, and Bennett invests Biggley with fascinating, quirky detail (and superb comedy timing), while Elliott Gooch's office snitch is like a camp cartoon sprung to life, and Annie Aitken's superannuated sexpot secretary, while often very funny, is even more over-the-top than that. There's a lot to enjoy in the individual turns but it never feels as though these people are inhabiting the same universe as each other.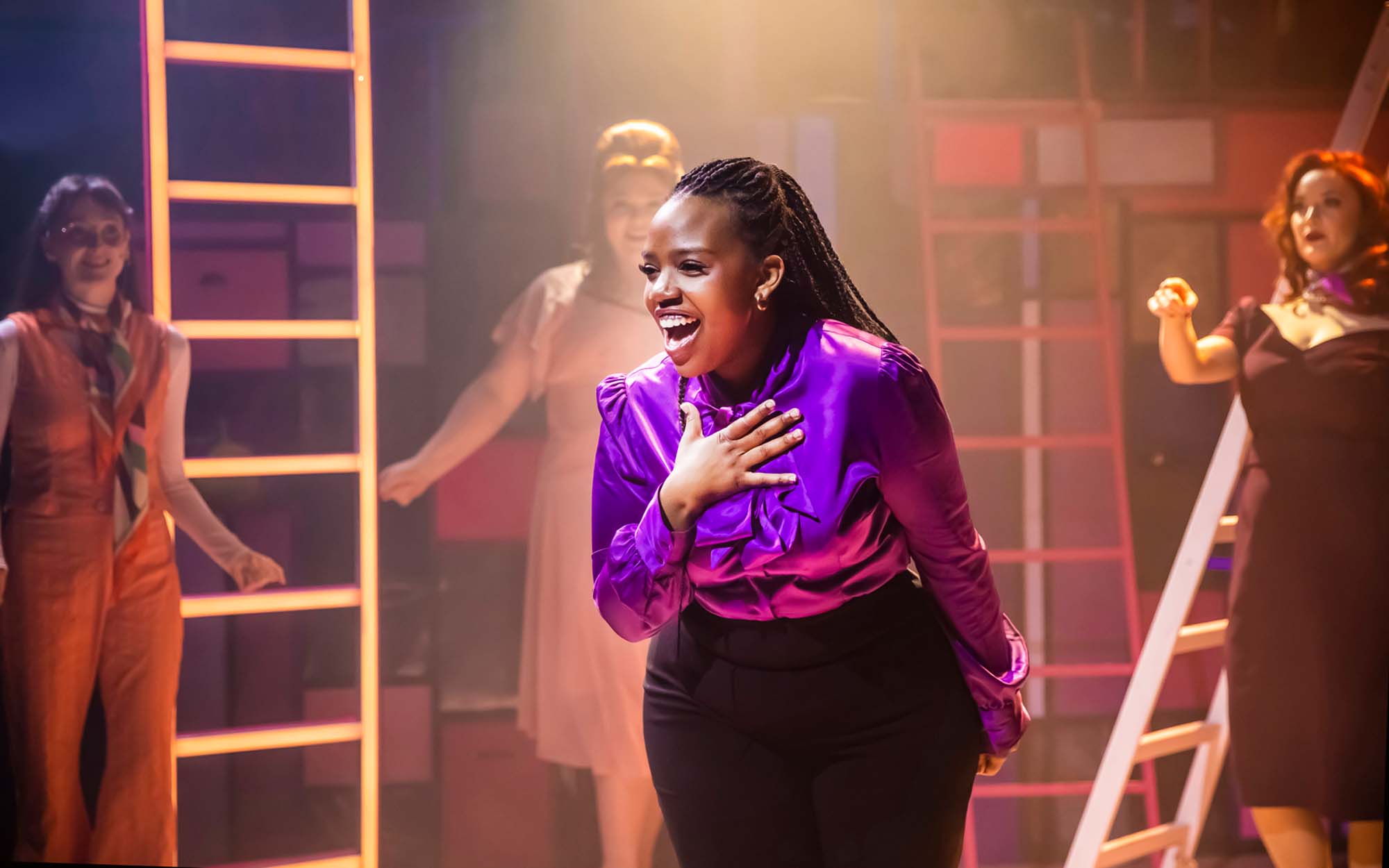 The singing is sometimes more enthusiastic than accurate, although Grace Kanyamibwa belts and scats thrillingly in the famous "Brotherhood of Man" rabble rouser, which authentically stops the second act even if it feels like a pale imitation of "Sit Down You're Rocking The Boat". Alexzandra Sarmiento's choreography throughout is dynamic and finds a pleasing compromise between classic showbiz moves and something more contemporary and edgy.
Watching How To Succeed… in 2023, it quickly becomes clear why this show isn't as beloved as several of its Broadway contemporaries: it's witty but insufficiently savage or biting to really hit home as satire, and not musically transporting enough to deflect attention from the shortcomings elsewhere. I'm not sure Rankcom's unconventional approach entirely works but it's a creditable attempt to drag a dated piece kicking and screaming into the twenty first century.