Damian Lewis dreams of returning to musicals?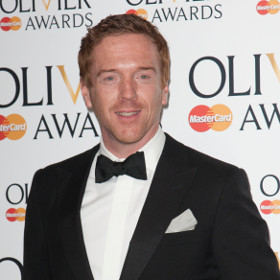 Let's play fantasy casting. If you could cast Damian Lewis in a musical theatre role, which would it be? Sweeney in Sweeney Todd? Billy Bigelow in Carousel? Henry Higgins in My Fair Lady? Bobby in Company? Seymour in Little Shop of Horrors? Max Bialystock in The Producers? Billy Flynn in Chicago? Or maybe he should take over in a current West End production, such as…?
In addition to early credits at the Royal Shakespeare Company, Lewis' many straight theatre roles have included Five Gold Rings at the Almeida (where he met his wife, Helen McCrory), Pillars of the Community at the National and The Misanthrope, opposite Keira Knightley, in the West End. He's now most famous internationally for his screen roles including Band of Brothers and Homeland. As our eagle-eyed readers have spotted, Lewis has been in a musical before – playing the Wolf in the Donmar Warehouse's production of Into the Woods in 1998.
Lewis will be returning to the stage – of sorts – to present this year's Evening Standard Awards on Sunday 17 November 2013. But, apparently, what he'd love to do most is return to the genre. He told the newspaper: "I go to sleep dreaming of doing a musical. I've got to learn to sing and dance better."
So, come on, theatregoers – and casting directors and producers, let's give Mr Lewis some ideas!