Christopher Hampton: 'The first play I saw at the Royal Court was my own'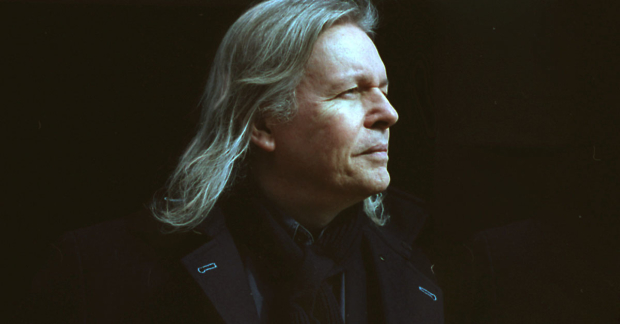 Most people might buckle under the tricky second album syndrome after becoming the youngest modern playwright to have a play staged in the West End. But then Christopher Hampton is not most people. In 1966 Hampton's first play transferred from the Royal Court to the Comedy Theatre when he was only 20. That early success kick-started a remarkable career that has spanned 50 years. He has written his own plays – including When Did You Last See My Mother?, Total Eclipse and Treats – written the academy award winning screenplay of Dangerous Liaisons (having also written the stage adaptation), adapted Ian McEwan's hit novel Atonement for the screen and translated Yasmina Reza's Art and God of Carnage. More recently he's been responsible for bringing one of the most exciting voices in modern drama to the UK: Florian Zeller. So far, Hampton has translated Zeller's plays The Father, The Mother and The Truth (just opened in the West End) to rapturous reception.
When did you first come across Florian Zeller?
I keep an eye on what's going on in the theatre in Paris and the first play of his I saw was The Truth. It was also the first one I translated. But in the interim I saw The Father and I was absolutely knocked out by it. I said to Florian that I thought The Father should be the play he introduces himself to the English speaking world with. The Truth is a very, very funny comedy – probably harder to write than a tragedy, in my view – but The Father is very powerful and moving.
Did you imagine it would have the reach it has had?
No, you never know, all I could go on was my response. It was the first play he had ever had produced over here, it began at the Ustinov in Bath and then went on and on in various manifestations all the way to Broadway.
Had you always imagined yourself as a translator?
I have always translated plays. When I was a student I did a soviet play for the Royal Court. The Royal Court actually pioneered the idea, which we now take entirely for granted, of having plays translated by playwrights. Prior to that, if you went to see an Ibsen play or a Chekhov play it would be the academic translation.
So playwrights make the best translators?
Even if the playwright can't speak the language he is translating from, accurately translating dialogue is not as hard as writing dialogue. It's to do with how you weight a line in order to make the audience laugh, or knowing which word is most powerfully delivered at the end of the sentence.
Do you work closely with the living writers you translate?
I first met Yasmina [Reza] when I did Art, and she actually didn't speak English all that well. My joke is that she taught herself English in order to make my life a misery. She is very, very interventionist – in a good way. With hers we did an American English translation as well as an English translation and we worked with the American actors on that too. There are differences, obviously. Florian is interested in a very simple language which serves the very intricate structures and patterns of his plays. In other words, non-linguistic things. In fact his plays are easier to translate than Yasmina's. And also he is much more accepting of whatever you put in front of him.
Does it make it easier to translate the plays if you know the person?
It does. I think translating is a much underrated art. And it's vital to the writer's reception that the pieces are translated with a certain force. It's thrilling to introduce a really good playwright into the repertoire. That was what it felt like with Florian.
The Truth is unlike the first two plays we've seen by Florian…
It's a completely different register to The Father and The Mother, it's a comedy. It's about a man who thinks he's deceiving everyone. He's carrying on an adulterous relationship with his best friend's wife and he thinks he's got everything under control and in the course of the play slowly everything slips away from him. It's the theatrical equivalent of a page turner.
Do you relish getting to work alone on your own plays?
It's very difficult. What's reassuring about doing a translation is that you have a text and you know the play is good because you've seen it or you've read it. And so that part of the strain: I have to create a good play.
When you wrote your first play and it opened at the Royal Court, did you have any idea what the world you were entering into was like?
No. I knew nothing, I was completely ignorant. I originally wrote it for a competition when I was at Oxford University. You can tell it was in another era, because somebody came from the Guardian to review it! After that I took some advice, which was perfect advice, and got Margaret [Peggy] Ramsay as my agent. I sent her the play and she did the rest. It felt wonderful, but it's true to say that the first play I ever saw at the Royal Court was my play.
You've written musicals too, do you find the process very different?
It's the only kind of writing I ever collaborate on and the only person I collaborate on them with is Don Black. We get on so it is more enjoyable than working on your own. I've only ever written a musical with Don, we wrote Dracula , Sunset Boulevard and Stephen Ward.
Was the short run of Stephen Ward a disappointment?
I think maybe one of the things that didn't occur to any of us was the size of the venue. I think it wasn't done any favours by being put in a big theatre. We were very pleased with the musical. In the last few weeks we've been working on it again with a view to bringing it back in a year or so. So we're thinking of bringing it back in a much smaller, more intimate venue which will chime better with the subject matter.
The Truth runs at Wyndham's Theatre until 3 September.