20 Questions: Natalie Abrahami – 'I grew up thinking all shows took place on rollerskates'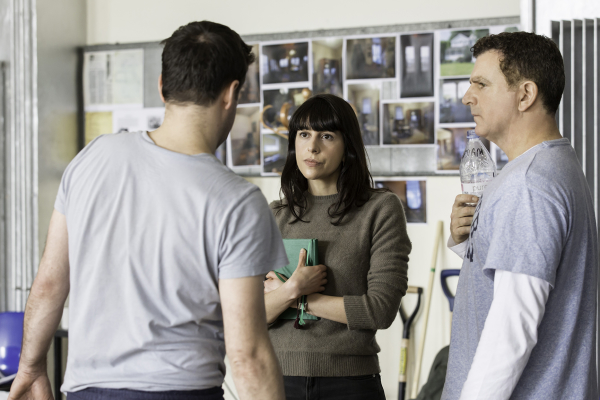 1. Could you give us a snapshot of your childhood?
I grew up in London and remember being taken to see Starlight Express and thinking all shows took place on rollerskates – I was quite disappointed to realise that wasn't the case.
2. What made you want to become a director?
I've always been drawn to images and when I was younger photography was a great passion of mine. When I was doing work experience with an advertising company I was really inspired by a film shoot that led to my wanting to work with live performance. My interest has always been in shaping images behind the scenes – I've never performed onstage.
3. If you hadn't become a director, what might you have done professionally?
I've always wanted to direct – I'm still trying to figure out what Plan B might be.
4. First big break?
I've been very lucky and have had two: the Graduate Traineeship at the Royal Court where I was able to work to start my directorial apprenticeship by assisting Ian Rickson. The other was winning the James Menzies-Kitchin (JMK) Award which offered me the opportunity to direct two Beckett shorts: Play and Not I, at Battersea Arts Centre. For that reason I'll always think incredibly fondly of BAC and I'm so pleased to see the outpouring of support from the theatre community towards its rebuilding.
5. Career highlight to date?
I love being able to make work so it's always a highlight to be in rehearsal – as I am at the moment – for Ah, Wilderness!
6. Favourite collaborator(s)?
Currently I'm working with the exceptionally talented Ann Yee, movement director on Ah, Wilderness! She is a fantastic collaborator – she has a great dramaturgical brain, infectious energy and gives great hugs.
7. What was the first thing you saw on stage that had a big impact on you?
The one with rollerskates…
8. And the last?
I saw Ivo van Hove's A View from the Bridge at the Young Vic and returned to see it in the West End recently. This time I had the opportunity to sit onstage – and loved being so close to those visceral performances and to experience the inspired reimagining of that play re-reveal it to me.
9. Who are your idols?
Actors. I'm working with a wonderful company of actors at the moment and am eternally humbled by their bravery, inventiveness and generosity in offering up new ideas. It requires such flair and freedom and would be my ideal nightmare to have to go up onstage and do it!
10. What's the best advice you've ever been given?
Some good advice I've been offered is to have the confidence to say to your company 'I don't know'.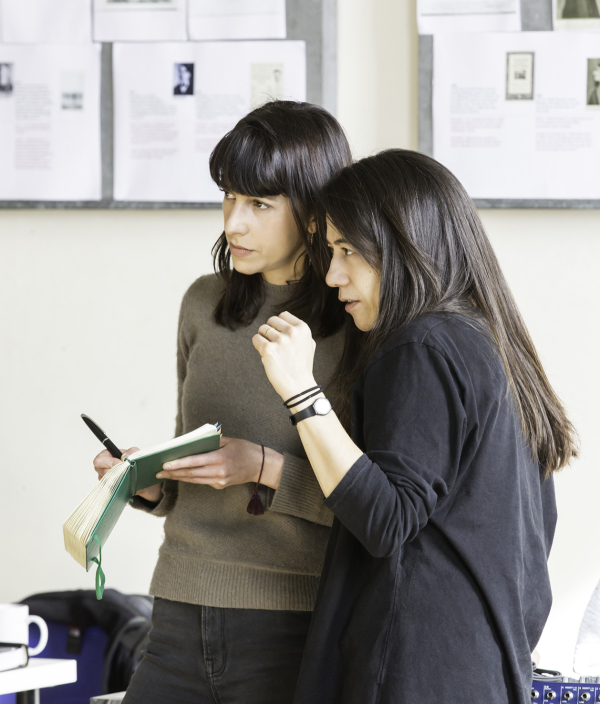 11. Why did you want to get involved in Ah! Wilderness?
I was drawn to the way this play reveals Eugene O'Neill and his work in a different light. O'Neill described Ah, Wilderness! as a 'wish-fulfilment' as it showed the kind of childhood he would have loved to have had – and the character Richard Miller (played by George MacKay) is in many respects an avatar for O'Neill. The play beautifully conjures and explores the solidarity of the family unit that O'Neill yearned for – which is particularly poignant in our own atomised world.
12. Tell us more about the production?
I love that Ah, Wilderness! has so many resonances with the experience of coming of age. My contemporary cinematic reference points have been the films Boyhood and Submarine – so it's exciting to have Yasmin Paige (who plays Jordana in Submarine) in our company. The play is set on Independence Day and is about Richard Miller fighting for his independence from his family. We're really enjoying exploring the complex dynamics that make up every family – and the Millers is no exception – so we've been channelling a lot of our own more fraught family gatherings.
13. Favourite moment/line in the show?
David Lan (Young Vic artistic director) offers each director the opportunity to imagine that no one has ever made a play in the space before. So the moment I'm most looking forward to is the audience coming and experiencing the world of the play we are creating.
14. Any rehearsal room stories?
It seems we have a very talented company of bakers. Yesterday four cakes arrived – we had the choice of banana, courgette, chocolate, and blueberry and buttermilk at tea-break. An embarrassment of riches to brighten up a Monday morning!
15. What do you hope people take away from the production?
I hope we'll manage to capture O'Neill's heady cocktail of youthful idealism and love while also revealing the ubiquitously knotty world of family and its discontents that O'Neill is able to draw so accurately and skilfully.
16. What's your favourite post-show hang out?
There is a very welcoming beaten-up leather sofa in the backstage corridor at the Young Vic.
17. How do you unwind?
I spend so much of my time in a darkened theatre space, that when I have free time I like to be with friends and family outside in the daylight.
18. If you could swap places with anyone for a day, who would it be?
Directing gives me the opportunity to live my life vicariously through lots of different characters, so I wouldn't want to be limited to swapping places with just one person.
19. Favourite theatre joke/anecdote?
I had to ask for some help with this and my brilliant assistant director Craig Gilbert offered up the following:
How many actors does it take to change a light bulb? Three. One to change it and two to ask 'Why didn't I get that job?'
20. What's next for you?
After Ah, Wilderness! (14 April – 23 May, Young Vic), the next show I'm directing will be Queen Anne at the RSC by Helen Edmundsen (19 November 2015 – 23 January 2016).
Ah, Wilderness! runs at the Young Vic from 14 April to 23 May. Click here for more information and to book tickets.