Size isn't everything: opera critics under attack from singers
Thank goodness I enjoyed
Tara Erraught
's performance as much as I did. Unlike some opera reviewers who have endured the
wrath of Twitter and Facebook
this week, I was quite untroubled by the Irish mezzo-soprano's physical suitability for the role of Octavian in
Glyndebourne's new production of Der Rosenkavalier
. Her voice had knocked me flat and, working with the director
Richard Jones
, I thought she had found a persuasive demeanour for her character. Erraught convinced me in the part far more than many a willowy blonde in a tailored tunic; she is playing a 17-year-old boy after all, and that already requires a tubful of collusion from an audience if we are to suspend disbelief and buy into Richard Strauss's creation.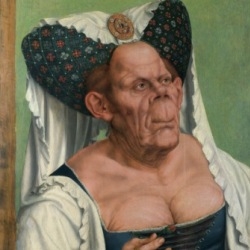 I mustn't be too smug about this, though, because there have been many previous occasions when a singer's physical attributes have affected my enjoyment of a performance one way or another. Who can honestly say they've never felt the same way? Twenty years on, I still treasure the memory of Anne Sofie von Otter and Mireille Delunsch, two of the most beautiful women in opera, sharing a passionate love duet as Nerone and Poppea respectively in Monteverdi's L'Incoronazione di Poppea. It was paradise. Would I have felt the same way if the same golden sounds had issued from a less glamorous pair? I'd like to think so, but I doubt it. Human responses are not always within our control.
Yesterday I received a promotional email from Warner Classics ahead of tonight's live relay of La traviata from the Royal Opera House. The tag? "Opera's hottest couple". (That's the husband-and-wife team of Stephen Costello and Ailyn Pérez, in case you weren't aware.) Perhaps people will find that label every bit as offensive as a negative description – 'Opera's fattest couple'? – or perhaps they won't. My guess is that most recipients will dismiss it as meaningless marketing hype.
"a linchpin of decency and common courtesy"
The bald fact is that opera has moved on from the days when, whatever the production, jetsetting divas would turn up, park themselves downstage centre and bark their renditions of Mimì or Radamès out to the back row. Much has been learnt from legit theatre in recent years, and at its best the standard of acting among opera singers is now remarkably high. These days, when we expect opera productions to be mounted with the same degree of care and intelligence as any good piece of theatre, it won't do to plonk a random singer with a decent voice in the middle of an otherwise carefully planned artistic endeavour and claim that nothing matters except the sound they make.
Only last Friday I marvelled at the subtlety and range demonstrated by Christine Rice in ENO's new production of Mozart's Così fan tutte. If I didn't make much of it in my review it's because good acting has become such a commonplace nowadays. Conversely, for reasons of overall balance and tone, in that same review I chose not to mention the significant dramatic shortcomings of another singer. My point is that neither decision was made on the grounds of kindness or favour, for if you're a performer and you put yourself out there you should expect to experience both triumph and disaster – and, as Kipling advised, treat those two imposters just the same.
It's the job of critics and commentators to offer honest opinions, however uncomfortable. Our audience is the reader, not the artist, which is one reason I'm always reluctant to schmooze with performers, whether in person or on social media. The only imperative is that we should express our views without resorting to gratuitous personal insults. That's not always an easy balance to strike, but we should always try. It's a linchpin of decency and common courtesy.