Georgie Henley: Rising Star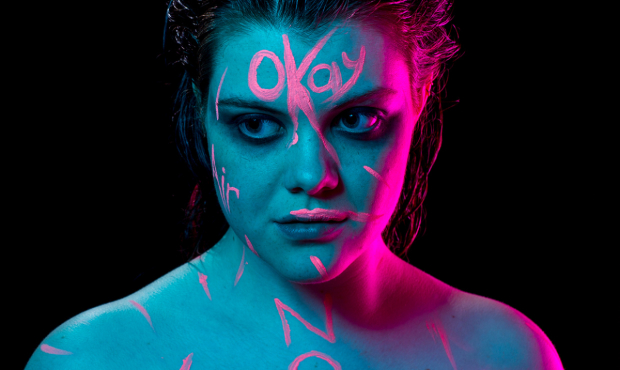 Georgie Henley was catapulted into the public eye when she starred as Lucy Pevensie in the Chronicles of Narnia film series, which debuted when she was eight years old in 2005 and has to date grossed over $1.5 billion. Since then, Henley has directed her own short film, Tide, and performed in a number of shows while studying for a degree in English Literature at University of Cambridge.
But now she makes her professional stage debut in the world premiere of Angry, the new play by Philip Ridley (The Pitchfork Disney, Mercury Fur). Starring alongside Tyrone Huntley (Jesus Christ Superstar), Henley will perform a series of six monologues about themes including space travel, refugees, millennial anger. She and Huntley are alternating their monologues each night.
Ahead of the show's opening night, we interviewed Henley about her career to date, her aspirations for the future and what excites her most about Angry.
---
How did you first get cast as Lucy Pevensie?
It was my drama teacher at Moorfield School in Bradford who actually started the process. It came out of nowhere, at first I thought I was auditioning for a local pantomime at the Alhambra in Bradford! My parents at one point took me out of the process because they had reservations about the whole experience, they'd heard about how it can corrupt young child actors, but my sisters talked them round.
What was the experience like working on the Narnia film series?
Narnia gave me everything I have now. At the time I really felt like I'd jumped in at the deep end – on my first day I had to be told not to look in the camera. But travelling the world and meeting all those people gave me the hope that I could carry on with acting as a career.
What did you do afterwards?
I went on and had a normal school life with some smaller film projects on the side. I felt that I really couldn't do theatre at school as it'd mean putting my head above the parapet and there were a lot of issues with kids picking on me. In my final year we did a Queen musical, and I ended up playing the lead, which was amazing, but there were parents who ended up writing to the school and complaining because I hadn't previously contributed to school drama.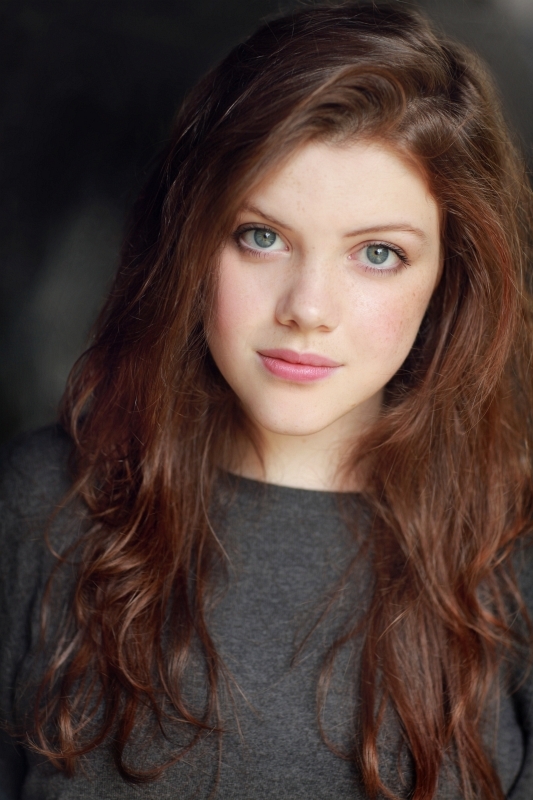 You went to Cambridge University, how was that?
Getting to Cambridge and being more anonymous was invaluable. English Literature was also a great subject, as I got to study some of my favourite writers (including Philip Ridley!) while also acting in student shows. The theatre scene in Cambridge is incredible, and I'm lucky that I was part of intimate productions like David Hare's Skylight, or huge musicals like the Cambridge Footlights pantomime.
And then to the Edinburgh Fringe?
I went up with a student production of Margaret Atwood's The Penelopiad; we had 20 people sharing a house of 12 with one bathroom. It really was the Fringe-iest of all Fringe experiences. Since then I've been up every year to watch and support.
How was the casting process for Angry?
I had the normal thing of getting the email from my agent and thought: "Wow it'd be amazing if I got a recall" because I'd never been trained for the stage, and I loved Phil (so weird that I can call Philip Ridley Phil!). There's definitely something that can be said for being provocative without being gratuitous. I am not ashamed to say that I cried my eyes out when I got the role – it felt amazing that this would be my first stage job. I feel like I have imposter syndrome!
How has working on the show been?
Because we switch every night between myself and Tyrone, in a weird way it can sometimes feel like a one-woman show. Which is awesome but a bit terrifying. My life is basically plugging lines at the moment. We've been rehearsing separately, so that Phil and Max Lindsay our director can see how the parts are interpreted by a male and a female and how that would affect the words and the content.
Who do you admire in the industry?
I idolise so many people – I'm the biggest fan girl and absolutely not cool around anyone.
Alice Birch is a fantastic writer and the way she's transferred from stage to screen has been exciting. I'm a huge fan of Robert Icke, and the last two years of programming at the Almeida has been incredible. The talks and ability to involve young people has been really important.
Do you have any dream roles?
I do find it very difficult to find roles that I as a woman would want to see portrayed – 80 per cent of the roles that I read I just go "really?" I'm lucky that Lucy was a character who was independent, confident and entirely firm in her own convictions. I want to avoid being there as a device, so the lead actor can learn something. I want characters with journeys. That's the great thing about Angry; I get to take five different characters on their own paths.
What's next?
At the moment my brain is entirely Angry-fied, but I'm going to be directing my next short film later this year, so I'm currently developing that, which is very exciting. My entire career at the moment is about wanting to learn more! I just want to be this big porous sponge and soak up everything and then ask all the right questions afterwards.
Angry runs at Southwark Playhouse until 10 March.