"Spitting Image: Idiots Assemble" review – a visual marvel but the comedy is underpowered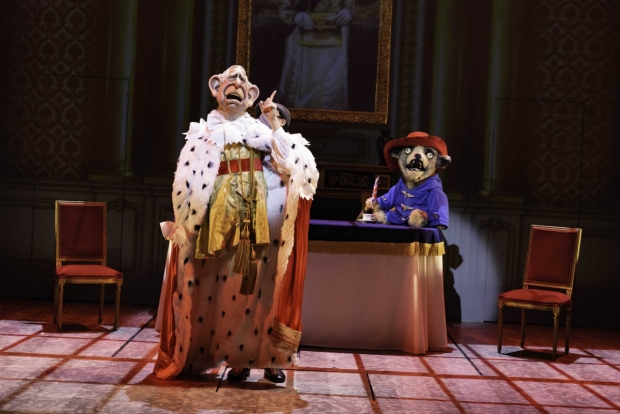 For more than a decade in the 1980s to '90s,
Spitting Image
ruled supreme as the best of satirical television. Its biting humour could wither any politician and in some cases its caricatures became more widely recognised than the original public figure. Now it is back on stage at Birmingham Rep in a rambling tale of a collapsing Britain, featuring a group of "superheroes" who come together to save the day.
The show includes so many characters it would take this entire review to name them all. They come in the shape of royals including King Charles, Harry and Meghan, politicians including the entire Tory Cabinet and Labour leaders Keir Starmer and Angela Rayner, actors such as Ian McKellen, Tom Cruise and Idris Elba and world leaders like Vladimir Putin and Volodymyr Zelensky.
Each puppet is the epitome of its true life person – the team have perfectly caught their idiosyncrasies and their idiocy so they are instantly recognisable, wickedly cruel and wittily funny. Created and directed by a workshop led by Lotte Collett and Scott Brooker, the figures are works of art in themselves – from the square-jawed Tom Cruise to the muscle-bound Tyson Fury or the grey John Major to a Tesla robot Elon Musk.
The show is at its best as the characters are first introduced and we see them in all their fractured fallacy – as they stomp around the stage we see through and laugh at their posturing and self-righteousness.They are brought alive by a highly skilled team of puppeteers and given voice by a host of voiceover artists including Al Murray, Debra Stephenson, Kathryn Drysdale and Jason Forbes.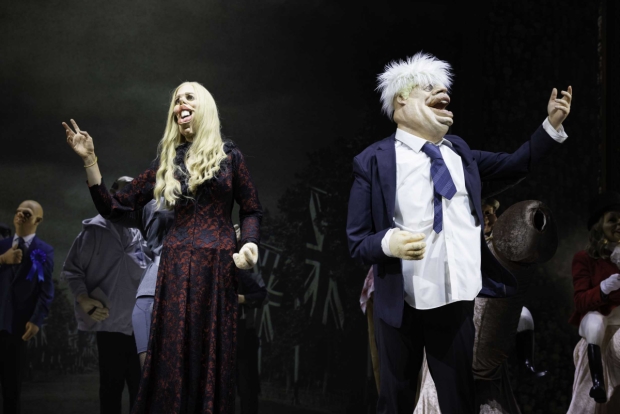 Spitting Image worked by being short, sharp and merciless and this is where this stage show has its problem. In setting out to create a two-hour narrative, it ties itself in knots. Some scenes – such as a TV talent contest – could be exploited for much more humour but instead feel rushed while others are far too drawn out. In attempting to create a narrative, the team loses all the momentum. This results in the first half being significantly stronger than the second.
That's not to say there aren't some wonderfully funny scenes. The Russian leader doing a dance hall number to "Putin on the Ritz" is hilarious, while Prince Charles singing Queen songs and Suella Braverman as the possessed child from The Exorcist are all great stand-alone sketches. So much so, one can't help but wonder whether the show would have been better suited to a series of sketches than a single narrative.
Written by Al Murray, Matt Forde and the Rep artistic director Sean Foley (who also directs), the creative team also features original Spitting Image writer Roger Law. With politics changing so fast the team have been re-writing the show ever since it was first announced last year and are committed to ensuring it stays fresh by pledging to re-write with updated events as it proceeds. So, for example, just a day after Nicola Sturgeon announced she would stand down as Scotland's First Minister, that had been incorporated into the show.
Satire can work brilliantly on stage and never more so than when there are so many public figures who are so easy to send-up. In many ways "Idiots Assemble" recreates the golden age of Spitting Image but you can't help but feel the show could have been so much more.