Zoë Wanamaker and John Dagleish join the Kenneth Branagh Theatre Company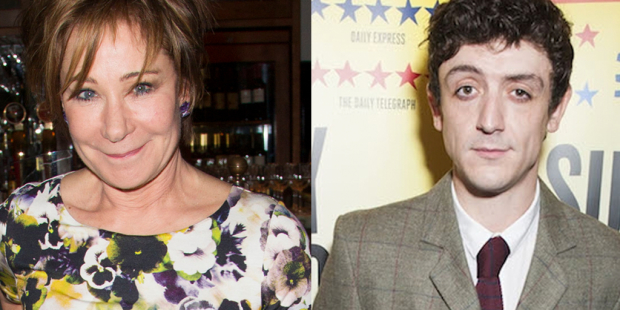 Further casting has been announced for the Kenneth Branagh Theatre Company's Plays at the Garrick season with John Dagleish and Zoë Wanamaker joining the cast of Harlequinade, and Dagleish also joining the company of The Winter's Tale.
Wanamaker, a double Olivier Award-winner most recently seen in Stevie at the Hampstead Theatre, will play Dame Maud in Harlequinade. She will also perform Terence Rattigan's dramatic monologue All On Her Own, which has never before played in the West End.
Dagleish, who recently won an Olivier Award for his portrayal of Ray Davies in the Kinks musical Sunny Afternoon, will appear in Harlequinade and The Winter's Tale, joining other cast members including Tom Bateman, Kenneth Branagh, Jessie Buckley, Vera Chok, Judi Dench, Hadley Fraser, Zoё Rainey and John Shrapnel. The two productions play in rep at the Garrick theatre from 17 October 2015 until 16 January 2016.
Talking about the casting, Kenneth Branagh said:
"Zoë Wanamaker is a brilliant comedienne and a great tragic actress too. In joining us for the Rattigan comedy we seized on the opportunity to let her show us the dramatic side of a playwright also known as 'the English Chekhov'. The rarely seen All On Her Own provides a fabulous woman's role, and makes for an intriguingly balanced double bill.
"John Dagleish's brilliant musicality was sensational in Sunny Afternoon. I'm very excited to hear what he and our superb composer Patrick Doyle, bring to the music of Shakespeare's great con man, Autolycus, in The Winter's Tale."
The Winter's Tale, Harlequinade, All On Her Own, The Painkiller, Romeo and Juliet and The Entertainer make up the inaugural season of work for the Kenneth Branagh Theatre Company. For more information on the season and to book tickets, click here.