Wise Children to stage The Little Matchgirl at newly opened home in Somerset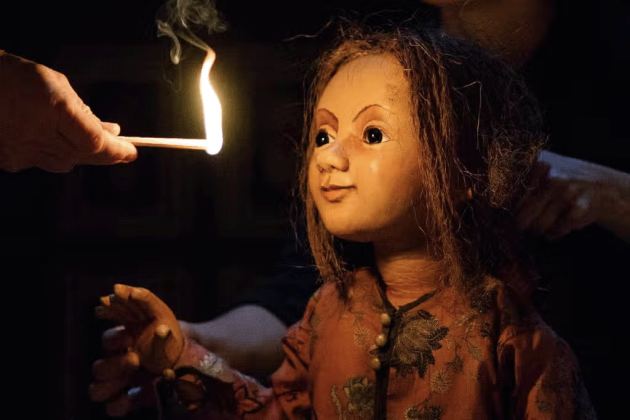 Wise Children, the internationally acclaimed touring theatre company, is marking its fifth anniversary since its launch in 2018 by opening the doors of its new base to the public for the first time this festive season.
Located in Somerset, The Lucky Chance will serve as Wise Children's new home, where they will present a retelling of The Little Matchgirl and Happier Tales, directed by the company's artistic director, Emma Rice.
The production commences with an open dress rehearsal for local residents on 5 December and will run until 23 December. Alongside this production, Wise Children has initiated an access program for local Frome primary schools, offering free performances on December 5, 6, and 7.
Rice said today: "These last astonishing five years have been a testament to all the dedicated artists, curious students, brave creatives, and big-hearted audiences that make up the wonderful community of Wise Children."
She continued, "It is a privilege to still be able to dedicate myself to this work, and I couldn't be prouder of all we've achieved – and in such a short time! Like a child at Christmas, I am excited and thankful to finally be sharing our new home, The Lucky Chance, with the public. And what better way to welcome them in but with this poignant jewel of a show – The Little Matchgirl and Happier Tales."
The production draws inspiration from Hans Christian Andersen's The Little Matchgirl and interweaves it with The Princess and the Pea and The Emperor's New Clothes.
The Lucky Chance, situated in Frome, Somerset, was originally built as a Methodist Church in 1910. Over the past year, Wise Children has transformed it into their creative space and a 60-seat venue.
Since their establishment in 2018, Wise Children has produced five original productions, including Wise Children, Malory Towers, Romantics Anonymous, Bagdad Cafe, and Wuthering Heights.