Will Tuckett, kicking off the lycra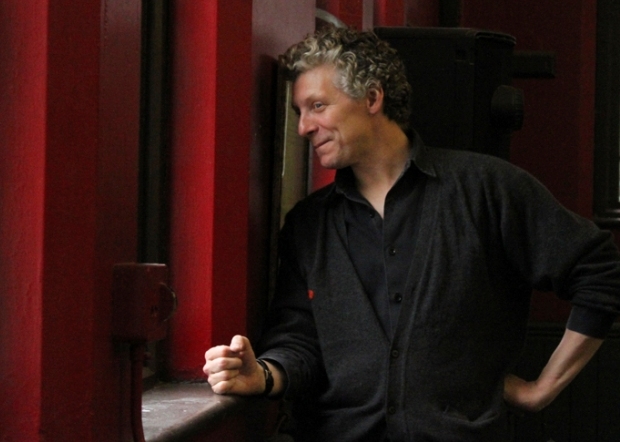 If ever the world of ballet threw up a polymath, it's Will Tuckett. His roles as a dancer with the Royal Ballet include Don Quixote, Drosselmeyer in The Nutcracker and, famously, the clog-dancing Widow Simone in La Fille mal gardée. In 2013 his children's ballet The Wind in the Willows, which he'd created for the Linbury Studio Theatre a decade earlier, became the Royal Opera House's first West End transfer.
Tuckett has worked extensively in theatre, both as a choreographer and as movement and puppet director for the Royal Shakespeare Company and Shakespeare's Globe; now he is directing Rossini's comic opera L'italiana in Algeri, which opens at Garsington Opera this weekend.
WhatsOnStage caught up with the passionate, twinkly-eyed and ever-youthful Tuckett during rehearsals for L'italiana and began with the obvious question: what has triggered this lurch into opera?
I did Hansel and Gretel at Iford about four years ago and before that I'd done some musicals, and I'd worked at Opera North a bit and always had a fantastic time with them. Plus, the dance shows I've made have been becoming more and more cross-pollinated. A lot have had opera singers in them. My show about Hogarth, Pleasure's Progress, had various different cod-operettas within it. Music is a world I really love.
In the ballet world there's a lot of crossover with opera. And of course I worked in an opera house for more than 30 years, so even though I was in the, er, lycra-clad department, I was friends with a lot of opera people. I've been lucky enough to see some fantastic stuff at the ROH over the years, and when I directed Into the Woods in the Linbury I used half opera singers, half musical theatre. So I'm constantly shifting in and out of this world.
'The operatic equivalent of a fun movie'
[The conductor] David Parry said he thought I could do L'italiana because so much of my work has humour in it. And the piece itself has got fantastic energy. It's effervescent, irrepressible music, which I like. I'm a huge fan of the other side of opera too—Janáček, Kurtág, John Adams (I think The Death of Klinghoffer is a masterpiece)—but this one does go with my personality. I enjoy the stage business and all the musical challenges. That's where bel canto is like dance: you look at a piece of music and think 'how can I invest this with narrative? How do I make it feel honest and yet stylised?'
Did you have control over casting?
Yes. I was at all the auditions. It's not always the way, but the thing that's been glorious about working on this show is that we've been successful and lucky in our casting. The singers work really well together and our principals get on super-well. And they all plug different holes to make a whole.
I'd just worked with our leading man, Quirijn de Lang who plays Mustafà, on Jo Davies's Kiss Me Kate for Opera North, and I'd spent a lot of time working with him and watching him. Jo had done The Marriage of Figaro with him there, in which he was fantastic. He's very good at being quite broad, but he's exceptionally smart on stage and really collaborative.
Has the open nature of Garsington's award-winning glass-box theatre been a constraint?
No, I don't think so. It just means that your set has to have very specific architecture. Wherever you are you look at the space and think 'what does this best need to make it work?'. We're lucky we're not doing something dark like Don Giovanni, because shows at Garsington always start in daylight. For L'italiana that hasn't posed a problem.
I sat recently and watched a run- through of act one, and at the end there's this extremely fast-moving little section where I actually laughed out loud . The cast are so funny, and a lot of the humour arises from the way people interact. At no point does everyone line up and sing at you except when it's to make you laugh. And it moves along so quickly. What's wonderful about working with David Parry, who's an expert in this form of opera, is that it works so well as musical theatre. If it's not zipping past incredibly fast I'll have got something badly wrong.
And it's a broad comedy. OK, it may not be Noises Off, but characters' lack of comprehension of their situations means things get farcical. And the music is pure entertainment. It's not like going to see art cinema, it's more the operatic equivalent of the fun movie you'd rent at the end of a long week when you're knackered.
Rossini's L'italiana in Algeri opens at Garsington Opera (at the Wormsley Estate in Buckinghamshire) on 4 June and plays in repertory (along with Tchaikovsky's Eugene Onegin and Mozart's Idomeneo) until 10 July.